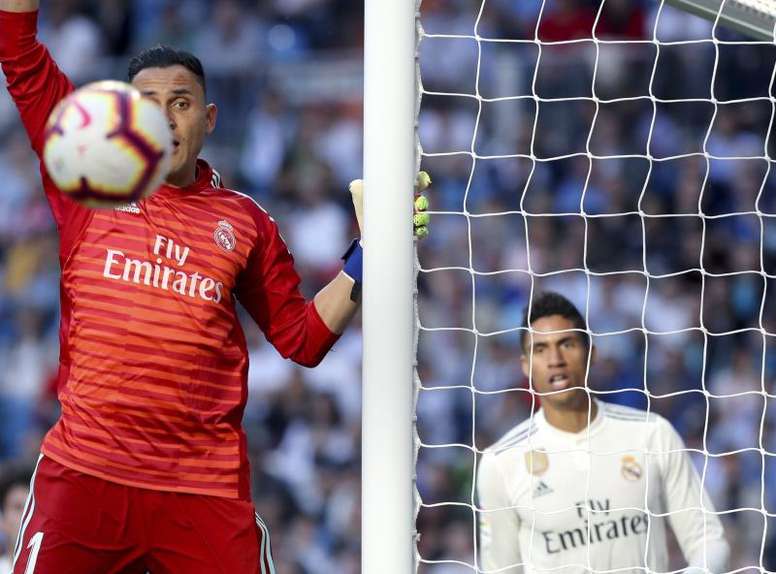 "Those who said I was doing badly in training have to own up" - Navas
Regarding Zinedine Zidane's decision to put him in the starting line-up after being second choice behind the Belgian Thibaut Courtois with the previous manager, the Argentine Santiago Solari, Navas explained that "the club makes decisions" and the players have to be professional.
"It's all supposition. I'm happy now and we are very happy with Zidane's return," commented the Costa Rican regarding who should be in goal.
Navas did not want to compare Zidane with Solari arguing that "what has happened has happened." That said, he was not afraid of state "the dressing room are very happy with his return and that is the most important thing. Zidane speaks to everyone face to face. I do not know if a change was needed, but the club deemed it necessary, said the goalkeeper.
About his future. the Costa Rican was not as drastic as on other occasions. "We'll see later, while I'm here I will work like always. Thinking about the future distracts from the present. When we speak and know anything else, we will let you know, I have always wanted to be here. My appetite here has not changed and I'm planning on fulfilling the contract I have."
Lastly, Keylor sent a message to those who had criticised him in the past. "Those who said I was doing badly in training have to own up. Either they don't know me or they never saw any of my training sessions in Valdebebas. There is always light at the end of the tunnel and that's the reason I kept working, now I want to enjoy it. My attitude never went away, I have come up stronger from this.