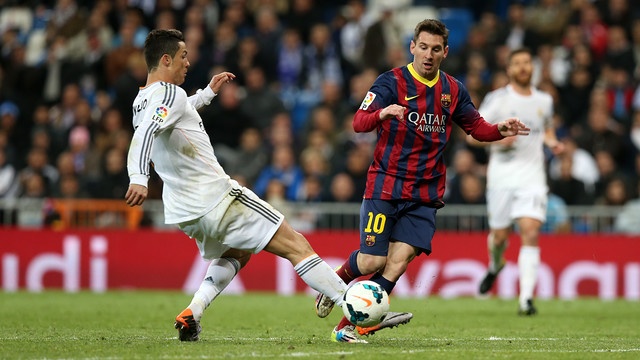 This is why Ronaldo is better than Messi in FIFA 17
The statistics of FIFA 17 are already known. The best valued 50 players, the top 5 midfileder, the best goalkeeper and the new legends are identified.
The biggest surprise was probably that FIFA gave Ronaldo a higher value than Messi. The Portuguese has one more point than the Argentine but the reason for this has nothing to do with their athletic talents. It's just a marketing issue.
Almost one month ago Barca signed a three season contract with the brand 'KONAMI', which is a Japanse entertainment company and produces FIFA's biggest enemy: 'Pro Evolution Soccer', also known as 'PES'.
FIFA didn't like the news and decided to 'sanction' the Spanish giants with a little reduction of their players level's. Messi has just 4 instead of 5 stars in the skill moves.
Was this a fair step?