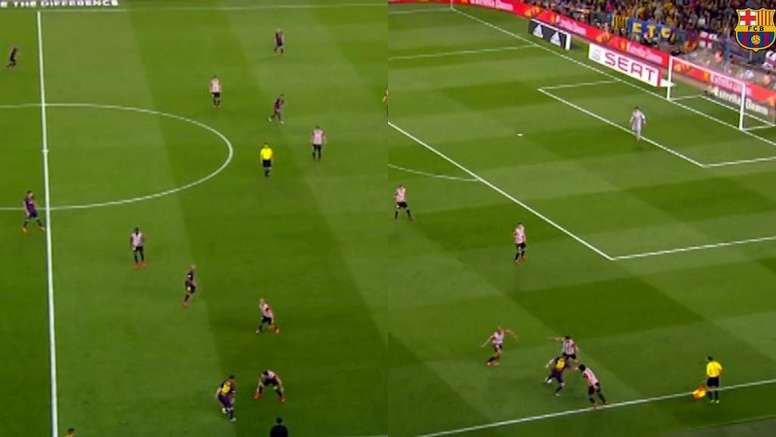 This is what happens in a final with Messi
Sometimes he seems to be absent, or too fatigued to show up. Other times, he appears disconnected... But when he is on it, he is lethal and can make or break a game. Leo Messi is in a new Cup final, this time at Benito Villamarin, and his rivals already fear him.
Understandably so. It will be the ninth final for him. In the previous eight, he's scored a total of six goals, with the superb strike of the 2014-15 final against Athletic Bilbao standing out.
In the Camp Nou, Messi picked up the ball very close to the line that delimits the two fields. With many meters ahead, he decided to face his opponents and advance on the right side of the pitch, avoiding three opponents with hardly any room to dribble.
A player who had the courage to face him was also dribbled and with a simple movement, once inside the area, Messi hit down the goalkeeper's post, Gorka Iraizoz, who did not react in time.
An insane, beautiful goal. When the match seems to be even, when it could end up as a win for both sides... Messi appears, and he can easily he can be the deciding factor for a title or a loss.
Benito Villamarin Stadium will be the setting ground for the game, and if Messi is at his best, he will make a difference. After all, Barcelona is hungry for titles after the painful elimination at Anfield, and will no doubt be wanting to bring their A game. His rival, Valencia.