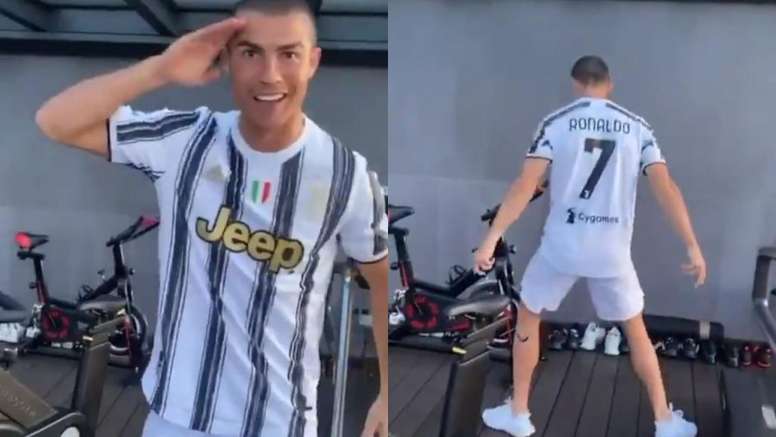 This is how Ronaldo sent his best wishes to Juventus from home
COVID-19 means Cristiano Ronaldo is quarantined at home. The Portuguese forward will not be able to play against Messi again in the Champions League and will have to watch the match from home, totally isolated.
Ronaldo's positive test result on Tuesday has deprived him of playing, but not of sending encouragement to his teammates and to all the Juventus fans.
Cristiano Ronaldo uploaded on Wednesday afternoon, three hours before the start of the match, a video in which he was seen running on a treadmill before jumping as if celebrating a goal with his signature pose.
"Come on guys, all together until the end," said the player of the player who accompanied his message with the club's catchphrase 'fino alla fine'.
All this in a day in which, hours before, Ronaldo caused controversy over coronavirus testing. "The PCR is bullsh*t", published the Portuguese forward.
October 28, 2020