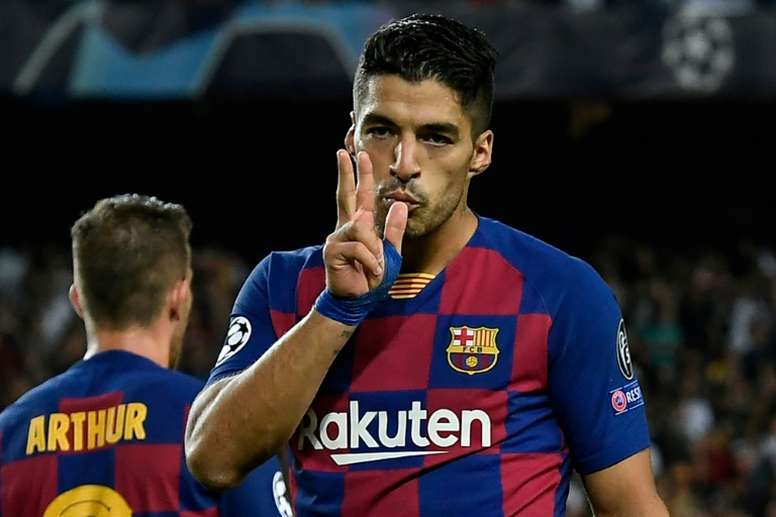 "They made up a lot of things about me"
Leaving Leo Messi to one side, the results in the last few years for Barcelona have been down to Luis Suarez's goals.
The Uruguayan, is, year on year, one of the most important players for Barcelona and since his arrival he has stood out a lot at the club, although his status has been put in doubt.
The Barcelona fans, as demanding as most, started to shout at Suarez for his performances this season. Some criticisms even came at the end of last season.
In the same one, Luis Suarez was shouted at and booed after the debacle before Liverpool and lost the final of Cup before Valencia that ended with Barcelona being defeated by 1-2. Many accused him of deleting himself to prepare for the Copa America, something that continues to annoy the Uruguayan.
"It hurt me to be blamed for that defeat in the Copa del Rey. Those weeks they made up a lot of things about me. I was injured at Anfield ten minutes from the end," said the striker in an interview with 'Sport'.
The number '9' also reviewed his current situation at the club, who seems to have been looking for a replacement for the striker for a long time. Despite this, Suarez says that he is very happy at Camp Nou.
"I feel very happy and very valued at Barcelona. Here, the standard is always very high. There is maximum demand and each year we want to win everything," he stated, who despite everything also made some self-criticism.
"It may be that at some point we have all sinned and shouted at someone at some point (to reverse a situation), but I do not want to be like the bad guy," said the attacker.
Among other issues, Suarez also spoke of Neymar's frustrated signing last summer. An incorporation that was very close to being made and for which some players, according to Piqué', were willing to modify his salary to make room for him.
"What if we help finance the signing of Neymar? Well, sometimes Gerard has to be caught with tweezers because he has a lot of lip," said on the matter a Suarez who trains with the rest of the group for the duel against Leganes.