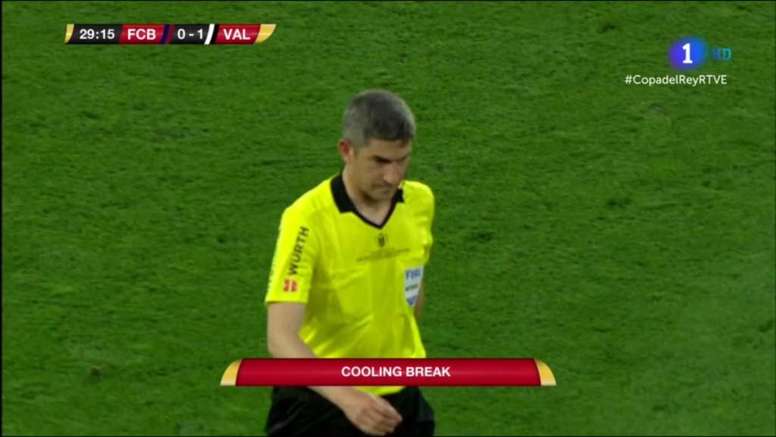 There were drinks break in the Copa del Rey final
The two teams agreed with referee Undiano Mallenco to have a break in each half to drink water.
The so called 'cooling break' took place in the 30th minute of the first half. A short stoppage to allow the players to cool down.
This is permitted by the international organisations and has been seen in varius competitiones. It was over 30 degrees in Seville throughout the day.