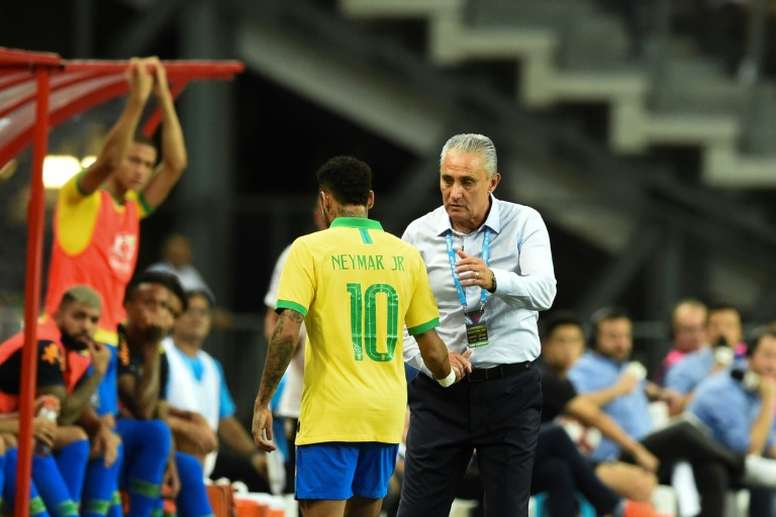 There's already a first medical report of Neymar's injury
When Neymar sat on the bench after being replaced by Philippe Coutinho, the footballer could not hide his powerlessness and desolation after feeling muscle annoyances. He reached for the back of his left thigh.
The last time that Neymar was injured also happened with Brazil... and he missed out on the Copa America. The PSG striker is not having much luck with injuries and has just come back into form for the French team, with which he has already scored a few goals.
But there are reasons to be optimistic. Rodrigo Lasmar, Brazil's doctor, stated after the game against Nigeria that the footballer had not suffered a serious injury. Of course, there is still caution.
"He asked to continue, but he realised that it was not something normal and preferred to leave so as not to have further major complications", the doctor said about Neymar's physical condition.
The next few hours will be key. "The first 24 hours and the images that we obtain will be crucial in seeing if this is only muscle fatigue or an injury," Lasmar stated.
October 13, 2019