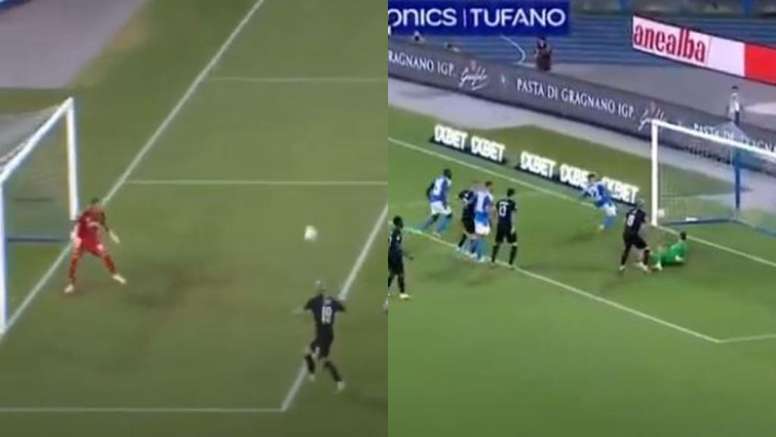 Theo makes it 1-0 from a volley and Di Lorenzo punishes Donnarumma to equalise
Napoli and Milan were up to the task in the first 45 minutes of the great Serie A game. Goals, shots off the post, great saves, and a lot of excitement were shown at San Paolo.
Theo Hernández opened the scoring for Milan in the 20th minute of the match. The full-back received a great ball at the back post from Rebic, and with a volley beat Ospina after the ball bounced.
It was a real hammer blow for Napoli, but they managed to recover before the break thanks to a goal from Di Lorenzo.
The player made it 1-1 in the 34th minute. He made the most of a rebound after a great hand from Donnarumma from a free-kick and only had to tap the ball in.