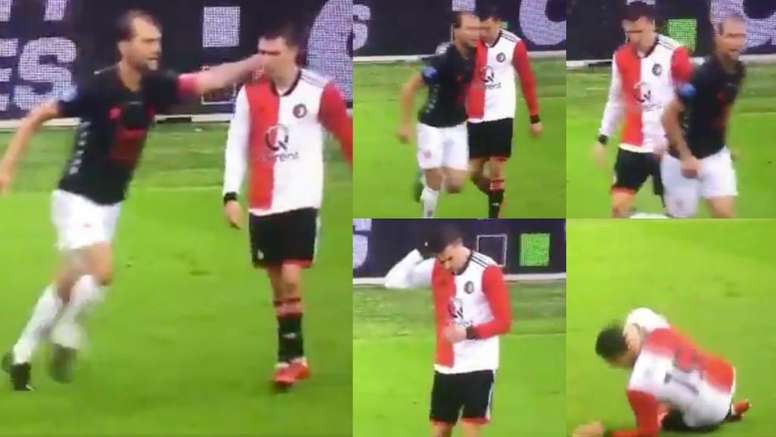 The worst dive in history? Feyenoord's Berghuis crumples to the floor after slight pat on the head
Any football fan would be forgiven for confusing the match between Feyenoord and Utrecht this weekend for a dramatic reconstruction sketch of the tie, following the quite ridiculous dive from Dutch winger Steven Berghuis. During the match, an opponent jogs past Berghuis, giving him a slight pat on the back of the head. Following a slight pause (for dramatic effect of course), Berghuis collapsed to the floor in apparent agony, as if he had been taken out by a sniper's bullet.
Both Berghuis and the 'aggressor' of the incident Willem Jansen, escaped without punishment, as the match was decided by a sole Robin Van Persie strike. Images and videos of the incident instantly went viral and marred what was in fact a rather good performance from Berghuis.
September 23, 2018
After the match, the player was interviewed by 'FOX Sports', and duly apologised for the simulation, stating jokingly: "Sometimes you do stupid things, I now have to go to the hospital."