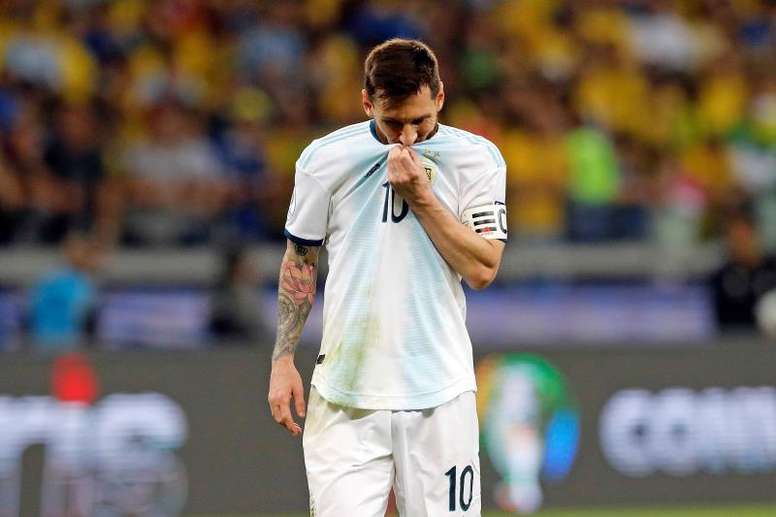 "The whole family know he owes something to Argentina"
"I would have liked to win another Champions or a Copa America," Leo Messi said after winning the Ballon d'Or last Monday. Apart from individual achievements, the Barcelona striker knows that he has not won as many things as a team as he would have liked in recent years.
A feeling which Celia Cuccittini, his mother, knows well. Nobody can know better than her what Messi feels when he is criticised. She spoke about that to 'CNN Radio'.
"It always excites me, how his career has been... he keeps on surprising us day after day with what he achieves. And how he is as a person, that is the main thing," Cuccitini continued.
"I'm very happy, we were not expecting the prize - the Ballon d'Or -. We thought the fifth one was going to be the last, this surprise was beautiful," she revealed before sending a message to those who criticise Messi from Argentina.
"That hurts me, to be honest. Because you can criticise without offending people, without mocking them. That, as a mother, obviously hurts me," Celia admitted. She hopes the '10' can give Argentina fans something to shout about.
The whole family are aware of the situation: "Obviously not everyone can like him. The whole family know that he owes Argentina something. But no one more than him wants to win a World Cup or a Copa America. You can say they are playing badly. What's more, we also do it. We tell him, I tell him (Messi)," she concluded.