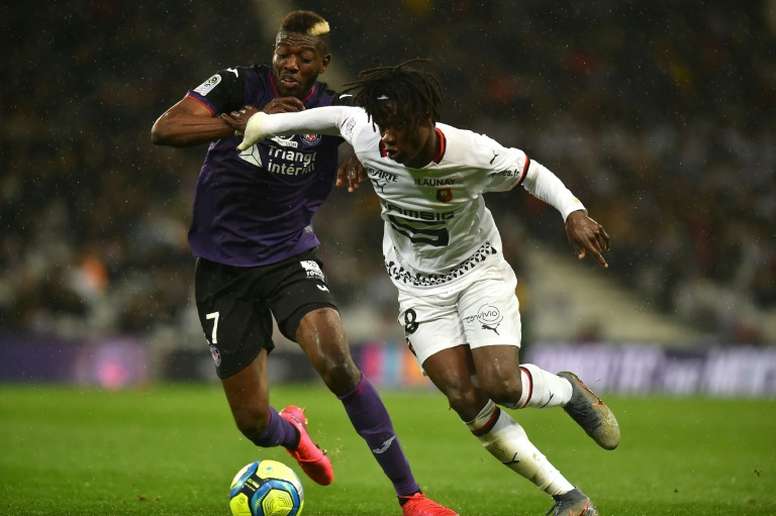 The way to assure Camavinga's signing now
Eduardo Camavinga, a Real Madrid target, could lead to a fight among several clubs for him. Rennes have got one of the best young French talents at the moment and they know they have a star in the making. But that means they will struggle to hold onto him for much longer. However, a deal has been proposed which could suit both parties.
According to 'Marca', Rennes are OK with selling the player as long as they could have him back on loan for at least another year. Real Madrid will have to study whether it is worth forking out that money now when they will only have him in a year's time.
The possibility will apparently also be viewed postively by the player, fearful of leaving France too young (he will turn 18 in November) and that sudden change could affect him personally and footballing wise.
In principle, it seems a favourable situation for Real Madrid. Zidane likes the midfielder, although he still prefers Pogba, and the club know his signing will easily be value for money as Camavinga is only worth 40 million, he is young and has quality.
Although other big clubs lie in wait, whoever moves the fastest in this coronavirus affected market will get their man.
In fact, Rennes seem to have decided on Aouchiche of PSG as their replacement for Camavinga.