The usual ten and Dembélé
Deciding on the starting eleven for a Champions League quarter final is no easy task, especially for a team that is closer to a treble than most. For this reason, Enersto Valverde will be keeping a close eye on his players to see who is fit for the clash at the Camp Nou.
Next Tuesday, Manchester United will be on Catalonian territory for an encounter that is still very much open ended, even with Barcelona having the upper hand thanks to their away goal in Old Trafford last week. The importance of this match is therefore not lost on Valverde, who knows that his perfect season with the Champions League, Liga and Copa titles could slip away at any second.
As stated by 'AS', Valverde is hoping to repeat last week's starting eleven at the Theatre of Dreams, with the exceptions of Semedo and Sergi Roberto, and the possibility of adding frenchman Dembélé, who showed to be ready for the task on Saturday's match against Huesca. He played a full hour and seemed to be in great shape, providing the best actions of the game. However, there are still doubts about him, as Coutinho's presence might mean that he will start off on the bench.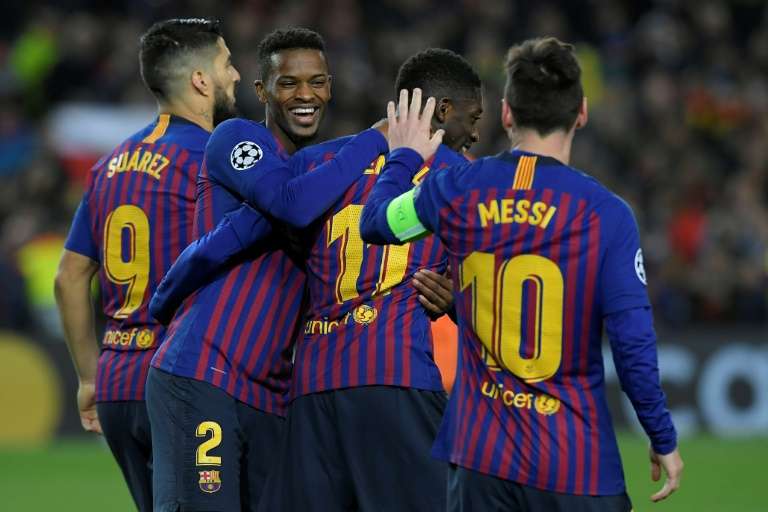 The Barcelona manager might start the match off with the Brazilian youngster and then bring Dembélé in for the final 30 minutes - a move which could be critical depending on the outcome of the first half - as he did for their UCL clash against Olympique de Lyon.
There is, however, no doubt about Messi's presence on the pitch on Tuesday, who will no doubt be looking to score some goals after fully recovering from a hard blow to his face by Smalling, which left him with a bloody and painful looking nose.