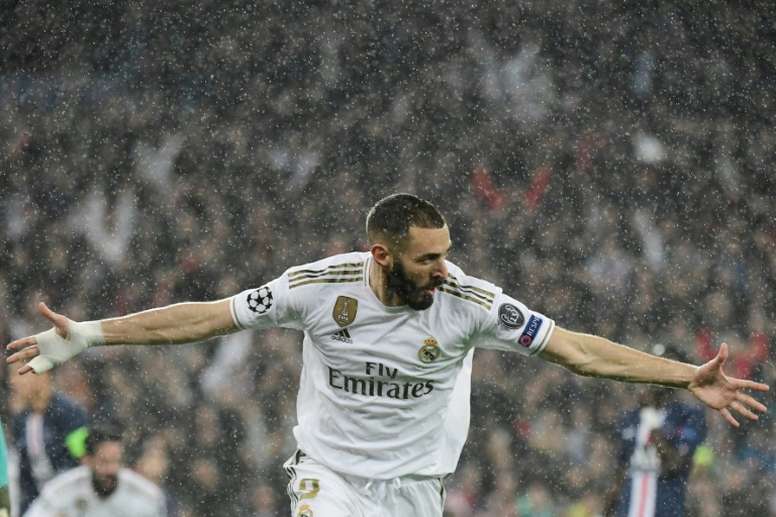 The UCL, a wake-up call for Benzema?
Benzema returns to the Champions League, the competition in which he has the best goal average with 64 goals in 118 matches. He is the fourth-best scorer in the history of the competition, right behind Portugal's Cristiano Ronaldo (128 goals) and Argentina's Leo Messi (114). Only eight goals away from catching up with a Madrid legend, Raul Gonzalez.
And Real Madrid needs his goals more than ever. In 2020 his numbers have collapsed. He has not scored in four matches and has only scored two goals in his last twelve games.
This contrasts with his importance in the Champions League. His last two starts were celebrated with two key doubles to reverse the difficult situation that Real Madrid suffered in the group stage after being losing to PSG in the Parc des Princes and drawing at the Santiago Bernabeu against Ajax. Benzema came to the rescue with a brace against Galatasaray and PSG to secure second place and a place in the last 16.
Pep Guardiola's mighty Manchester City came to the fore. A difficult test for a Real Madrid that has paid the price for their lack of definition in the final third, with the clear absence of a goalscorer to complement Benzema.
Without Eden Hazard, Zidane is looking for the formula to take Benzema to his best again. The option of returning with five midfielders is on the table. It worked without Benzema in the Spanish Super Cup and would solve the lack of goals from any of the Frenchman's attacking partners.
Serbia's Luka Jovic has failed to live up to expectations with only two goals in 23 matches, despite scoring goal after goal in Germany last season. Hazard is once again out of action because of his battered ankle. Vinicius is accused of poor marksmanship. Gareth Bale has not scored in the entire Champions League and has only scored three times in his most irregular course. Rodrygo is back with Real Madrid's B team.
This is how the Madrid strikers arrive at an event that will mark the course and that links up with a decisive Clasico in LaLiga after losing to Levante, therefore giving Barcelona their top spot back due to a bad run of one point achieved from the last six in play. Real Madrid need Benzema to come out of their blackout and put some light on the score sheet.