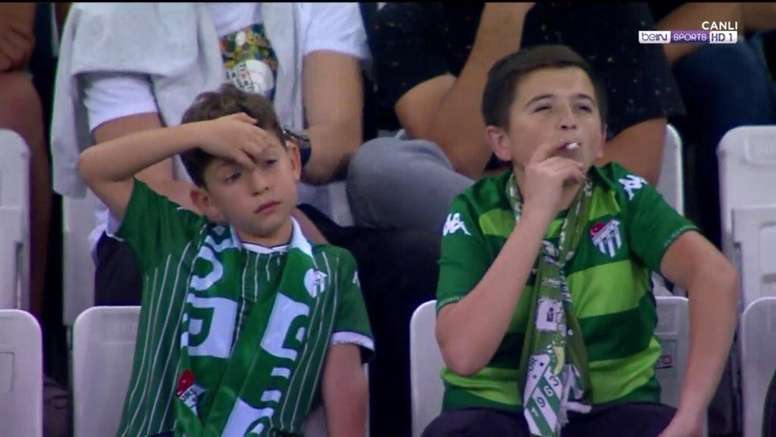 The true story behind the youngsters seen 'smoking' in charity friendly for sick children
Who hasn't had a cigarette during a football game? Although smoking is now forbidden in many stadiums, it is still a fairly common scene in most football games. However, it is a tad more surprising when it happens in a chairty friendly aimed at helping a charity for sick children.
In a friendly encounter to raise funds for sick children in the Turkish city of Bursa. While some of the children were on a hospital outing to see their idols play, a youngster was filmed by TV crews casually enjoying a cigarette in the stands.
There were some doubts over this person's age; in fact, most media outlets reported it was a child or a teenager at most. As it turns out, the man who was gladly enjoying his cigarette is 36 years old.
September 8, 2019
The image was captured by 'beIN Sports' and, of course, soon became viral. The conflicting images of sick children entering the pitch versus what looked like a child smoking in the stands shocked many on social media.
Bursaspor beat Fenerbahçe 2-1. Luis Gustavo, flaming signing of the 'yellow canaries', got injured in the encounter.
September 8, 2019