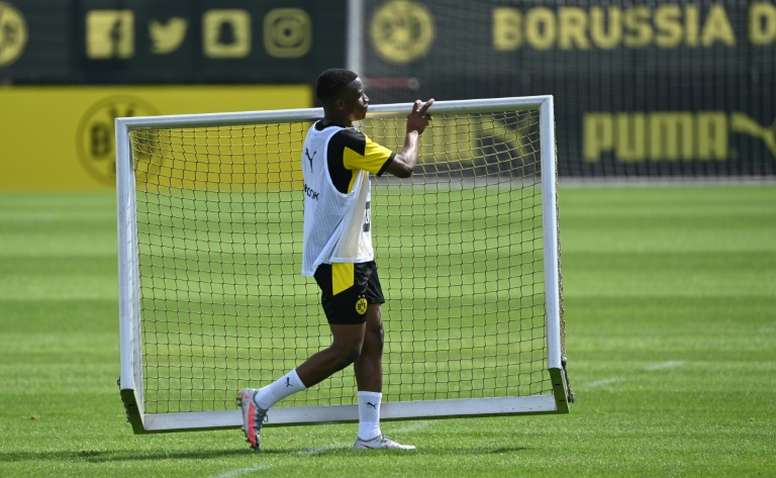 The tough beginnings of Moukoko: "He didn't bring boots, he was lent a pair"
Moukoko is the name in fashion in the Bundesliga. He is called to be one of the greatest footballers sooner or later.
Everyone is speaking about him in Germany, but only one can boast about discovering him and that is Jona Louca. He was the manager of St. Pauli under 13s when Moukoko went on trial. He was just 9.
"Youssoufa came to the session in normal clothes, apart from some shoes he didn't have any sportswear", he told 'Bild'. "We usually give our guests club clothes, but not boots... There we had to improvise", he looked back.
In the end, St. Pauli solved the problem. "His teammates, in the end, were the ones who lent him a pair. We had to improvise", he recalled.
As soon as they saw Moukoko, at St. Pauli they were captivated by his talent and obviously gave him the "yes". "Within five minutes we knew that we were going to keep him. The first time he wore the St. Pauli shirt was at a championship outside Hamburg. He was the top scorer and, as a cherry on top, we won the derby in the final against Hamburg", he continued.
Jona Louca was asked what he hopes for him in the future. He is clear that, if there is someone capable of achieving everything, that is Moukoko: "Nobody knows what will happen, but if a player like him doesn't get what he sets out to do... then who?"