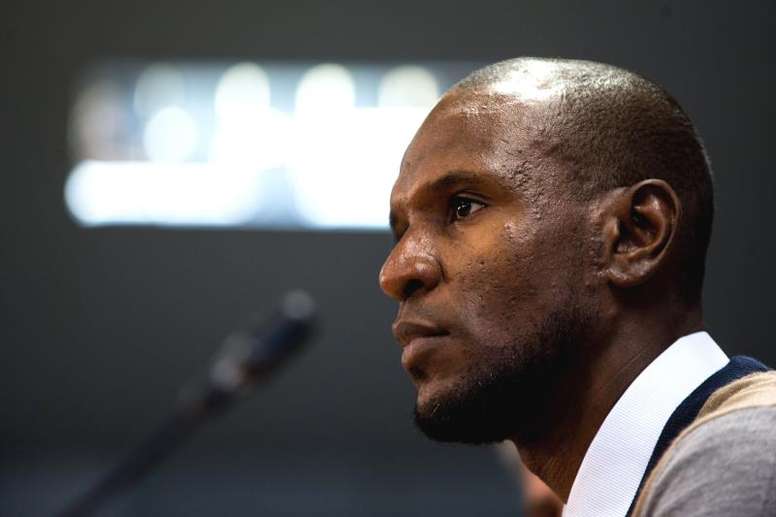 "The target is the Champions League, but La Liga has to be ours"
Barcelona technical secretary, Éric Abidal, said some statements that unleashed the controversy at Barca and caused Barca star Leo Messi's response.
After the encounter with the Argentinean star and a meeting with club president, Josep Maria Bartomeu, 'Mundo Deportivo' has published the second part of the interview with Abidal.
Abidal wanted to begin speaking in this second part of the interview about Barcelona's big target this season: "The objective is the Champions League, we know that the challenge is difficult but not impossible, always bearing in mind that the League has to be ours. Then we are going little by little, but it is true that the Champions League has to return home".
He also had time to talk about the possible return of Emerson, a player on loan at Betis: "Emerson is a player about whom we have an option to get him back whenever we want. He is doing well at Betis and for the future of Barça he is one more player. We have a short but strong squad, with two fullbacks, but knowing that the future is already there".
As for the possible renewal of Luis Suarez,'s contract a player who is out due to injury, he explained: "Now he is injured, hopefully he will recover well and, from there, just talk. If we as a club see him well, of course we will enter into negotiations and he will also have to tell us how he feels because in the end it is respect for the club and the team".
On the possibility of Rakitic leaving the Camp Nou, he commented: "For a player, the most important thing is to get game time. He has experienced a difficult moment with Valverde, now that we have changed the manager it is up to the manager because I cannot manage the game time of a player. We do have respect because we haven't spoken to anyone, and neither has he, I think. He said that he was thinking about leaving, but in the end, he decided to stay at Barça and if he did it is because there is a percentage of satisfaction".

Abidal was also able to talk about the renewal of Leo Messi's contract, who may leave Barca this summer due to a clause in his contract: "The question is for him, hopefully he continues. Leo said that for him Barça is everything, he wants to continue here, from there, there are conditions. We are talking about the best player in the world and to have a renewal with a player of this type is never easy".
Finally, the Barca technical director valued the possibility of Neymar's returns: "We can wish to have all the best players, but not to be mistaken in the growth of the players. Since Ansu entered the first team he has contributed a lot, in the last game he showed his talent again, he is a player who can play in many positions and we must take it into account".
"We have renewed him for a sports project and we have to take it on. I think that the player is 100 per cent with us, with the first team and he has the goal to stay here for many years, so we can't make a mistake", he said.