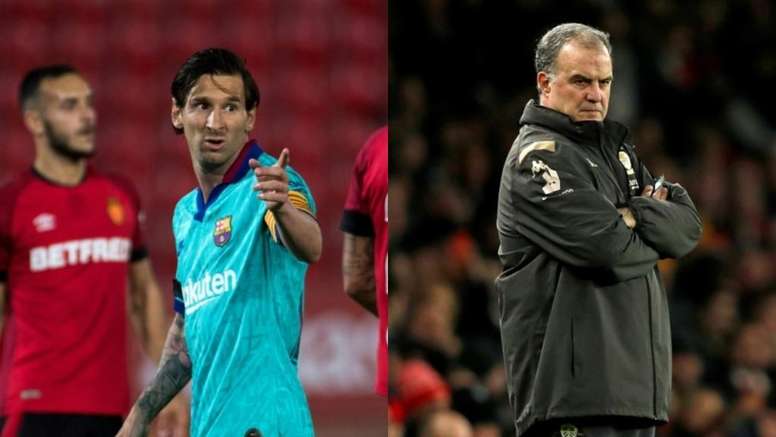 'The Sun': Messi recommends Bielsa
Bartomeu confirmed that Setien would remain the Barca coach for the Champions League despite a poor end to the La Liga season, but his future after the Champions League is uncertain. Some are now starting to consider other options. In England, they are now linking Marcelo Bielsa with Barca.
The Argentine coach, who recently got Leeds United promoted to the Premier League, has been in La Liga in the past with Athletic Bilbao. And now, according to 'The Sun', he could have the chance to take charge of Barcelona.
The British tabloid states that Leo Messi is the man who has told the Barca board about him because he believes that Bielsa could easily adapt to Barca's style of play.
A piece of news which has surprised people both in England and in Spain. In England they do not think he will leave Leeds at this moment in time while in Spain, they think Barca need stability and that Bielsa would not fit in at the Catalan giants.
In the meantime, Setien is attending to other problems, like the injury to Araujo, prior to the return to training ahead of the Champions League last 16 second leg with Napoli. The score is 1-1 from the first match.