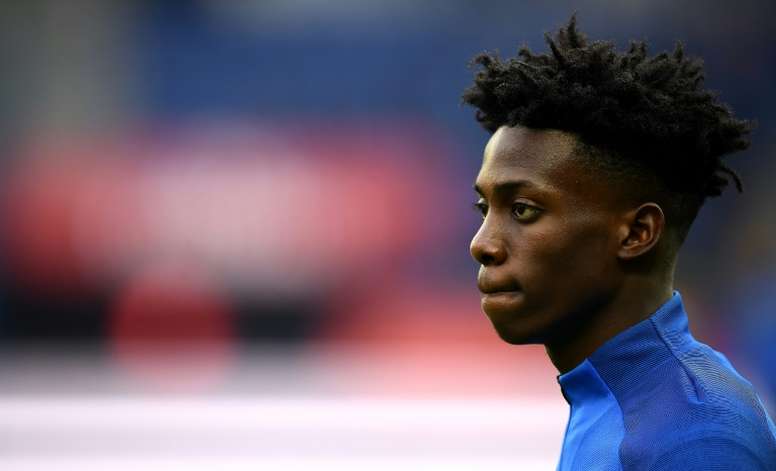 The suffering experienced by a Ballon d'Or winner's son
Time goes by very quickly and from nowhere figures emerge that in the future all eyes will be on the young stars. One of those so-called 'stars' is Weah, who is now barely 19-years-old.
The young striker is the son of the legendary Ballon d'Or winner George Weah, who has been President of the Republic of Liberia since 2018.
Little Tim wanted to follow in his father's footsteps in football and began to make his own way. From a very young age, the American was trained at the PSG youth academy.
The Parisians gave him shelter and he began to excel in the reserve team as well as in the UEFA Youth League.
Emery, then coach of the 'rojiazules', gave him his first-team debut against Troyes on 3 March 2018.
He only played six games for the Gauls in 2017-18 and even had time to score two goals. The board knew that it was necessary to yield him to try not to waste him and he ended up at Celtic.
In the Scottish team, Weak scored four goals and got one assist in 17 games. Once he finished his adventure in Scotland, he returned to Paris to find a place in the team.
However, the young man had to go out on his feet because PSG had to comply with 'Financial Fair Play'. On June 29, 2019 his sale to Lille became official and his fall began there.
The striker has not yet been able to show his class, as he has only played two games with the, which translated into minutes means a total of 74.
A hamstring injury has prevented him from being 100% at his new club and he is suffering because of it. The New Yorker hasn't played in four months.
He was destined to return to action against PSG, but 'Le Parisien', who reported that he followed a special treatment to shorten his recovery, said that everything became complicated.