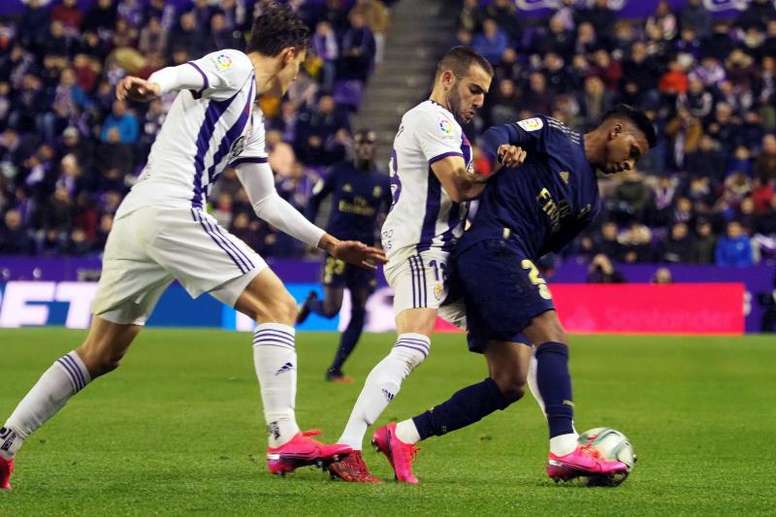 The strange dissapearance of Rodrygo
Aside from the cup elimination, Zidane's Real Madrid are still firmly in La Liga. Los Blancos seem determined to win the title and, as was clear against Osasuna, the subs will have a lot to say.
In the match against Osasuna, the substitutes Lucas and Jovic helped to finish off a match that Madrid performed well in and went from less to more.
Rodrygo wasn't selected for the match, a player that has gone down in the last few matches. Since the 26th January, against Valladolid in the league, the Brazilian star has only played 14 minutes. All of them in the cup, in the match against Real Sociedad.
Despite him scoring the penultimate goal in the match, his performance didn't have a big impact. Just the opposite of Vinicius, who seems to have outsmarted him again.
That day, the ex-Flamengo player was the best Real Madrid player on the match. For that reason, Zidane included him in the squad against Osasuna again. He had already got some game time before, against Atlético in the league, in a match that Rodrygo wasn't even in the squad for.
Although he had a dazzling start to the season, since November, Rodrygo has only scored 1 more goal, the goal in Real Madrid's 3-1 win against Brugge in the last matchday of the Champions League group stages.
On top of that, the breakthrough of Luka Jovic, a goalscorer against Osasuna and sharper in the last few matches, complicates the starting berth more for a player that excites Real Madrid fans most. Of course, given what Zidane has achieved so far with the rotations, it's hard not to trust him.