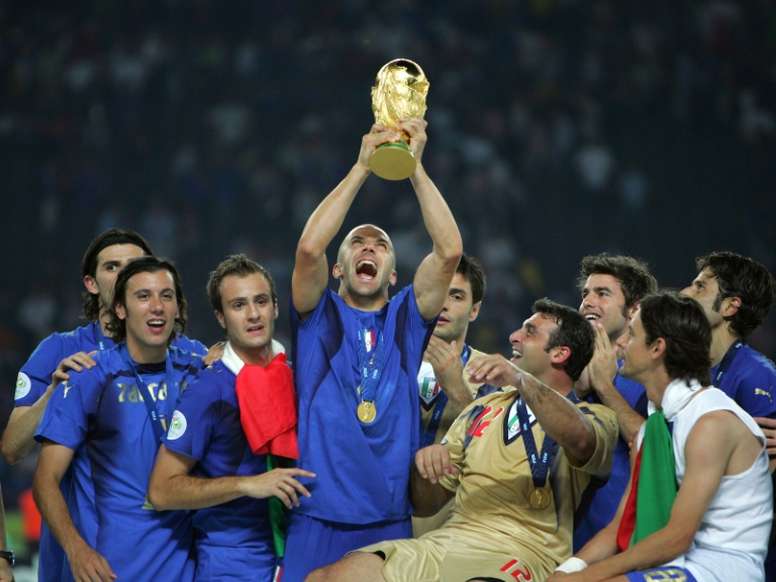 The star who returned from lifting the World Cup to play in second division without knowing why
'Serie B? The whole of 2006 was a crazy year. We came back from the World Cup to find ourselves in B without knowing why', Juventus and Italy legend Alessandro Del Piero told 'La Gazetta dello Sport'.
Del Piero spent 19 years with the 'Bianconeri' and his loyalty was put to the test in 2006, when the Italian giants were relegated to the Serie B due to the 'Calciopoli' match-fixing scandal.
'It's enough to look at the teams from the 2006 World Cup final to see that Juve disappeared in the space of one summer. Everything went over my head, without me being able to do anything', the former striker added. Italy beat France in the final in Berlin to claim their fourth World Cup title, with members of the Juventus squad on both teams.
The likes of Gianluca Zambrotta, Patrick Vieira, Fabio Cannavaro or Lilian Thuram left Turin that summer, while other players chose to stay and defend Juventus in the Italian Serie B.
Del Piero was among those who refused to leave the club, along with fan favourites Gianluigi Buffon and Giorgio Chiellini. 'When the club asked me what I wanted to do though, I didn't hesitate for a second. I was the captain of a team I felt was part of me, and with which I had won everything', said Del Piero.
'I felt the need to set an example and accelerate the reconstruction. The circle closed in 2012: six years after that earthquake, Juve returned to winning the Scudetto'.
'And I was able to end a certain type of football with a last, unexpected title', said Del Piero, who returned to Juventus a world champion and still chose to play in the second division. A true example of commitment.