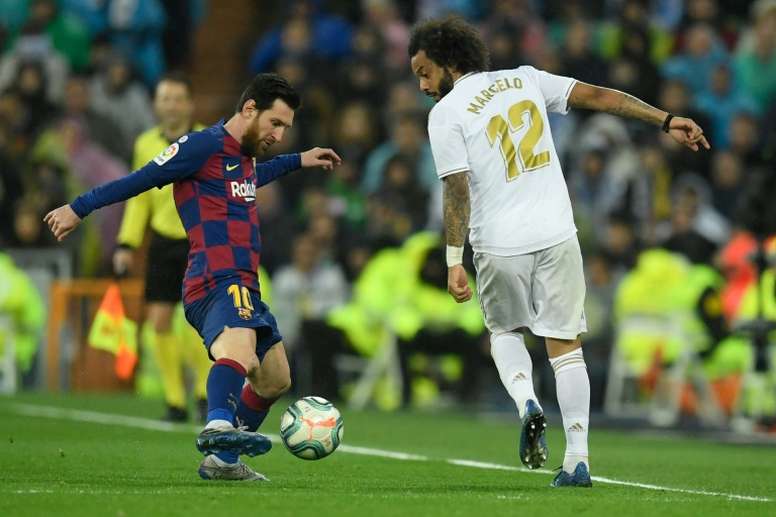 The selection that Barca and Madrid will have to make
Only big names are being linked with Barcelona and Real Madrid. From Lautaro to Mbappé, but with the lack of some income which would make it much more easier than it is now.
How they negotiate will be key, knowing that the prices will have to be lowered and that there are issues that both Barcelona and Madrid need to resolve, and that is reducing the wage bill.
As 'Mundo Deportivo' indicate on their cover on Thursday, another of the characteristics that they will take into account is the youth from one deal to another.
Barcelona are after Lautaro Martínez and already composed a list of up to 6 players that could be swapped because of their age, wage, and lack of minutes or renewal.
For their part, the Catalan club will have 35 players under Setién's orders, therefore Araujo, Todibo, Matheus, Rafinha, Oriol Busquets, Wague, Monchu, Riqui Puig, Rakitic, Vidal, Coutinho, and Semedo, amongst others, are players who could pack their bags for a new loan or transfer. There are plenty to balance the books.
Broken down, according to the aforementioned source, 19 belong to the first team, 6 go the B team, 8 are out on loan, and 2 were signed but loaned out again, Matheus and Trincao.
In Real Madrid's case, Zidane has 42 players under his orders, such that he will also have to make a big selection because he has big names such as Reguilón. Ceballos and many more.
So in order to sign players, the first thing that the clubs must do is to reduce the squad, sell and balance the books to then sign players if there is a need. In total, approximately 35 players between Barcelona and Madrid will have to look for a new home.