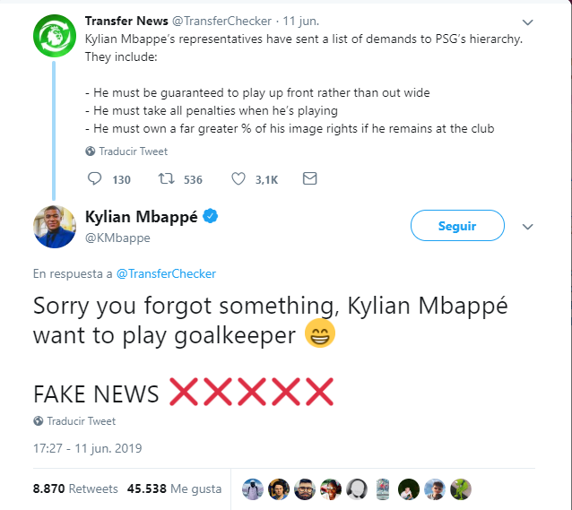 The sarcastic response from Mbappe over his 'requests' to PSG
Every summer there are rumours over Mbappe and even more so when the PSG player asked for more responsibility either at the club or elsewhere. That is the reason why comments over his future shot up.
A Twitter account called 'Transfer News' made a list of demands which Mbappe's agents allegedly made to PSG for the player to continue in the squad.
In this list, there are requests like playing in playing up front rather than out wide, always take PSG's penalties and have a greater percentage of image rights.
Mbappe saw this tweet and did not hesistate to reply sarcastically: "Sorry, you forgot something. Kylian Mbappe want (sic) to play goalkeeper. FAKE NEWS."
June 12, 2019