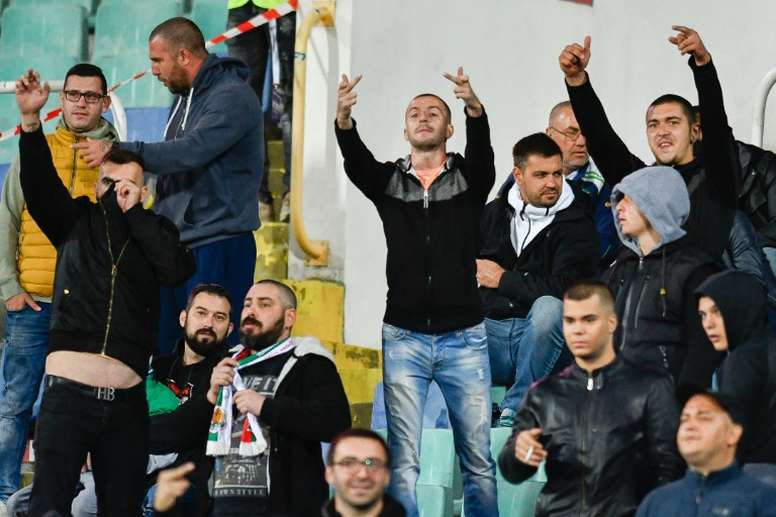 The sanction that Bulgaria face due to racism
It is not the first time that a Bulgaria fans has committed racist acts. In fact, recently, they had been punished for two matches with having to close part of their stands (5000 seats).
The reason for this sanction took place in July. Bulgaria had a similar attitude in a match against the Czech Republic and later, against Kosovo.
Although they are yet to play their match with 5000 seats less for their racist behaviour. The match on the 17th November will therefore take place under these circumstances.
But, being a repeat offender and having broken the rules, Ramon Funetes says, UEFA could shut down their stadium for good or force Bulgaria to play two or more games behind closed doors.
Finally, the source states that it is also not out of the question for UEFA to take more serious action and decide to deduct points from them. They not have just three points. Ramon Fuentes says that UEFA could even expel them from the competition. However, these measures are more extreme.
The most logical punishment would be total closure of the stadium. This Thursday, Ramon Fuentes told 'Sport' that the UEFA Disciplinary Committee will meet and the sanction against Bulgaria could be brought to light.
England beat Bulgaria 6-0. Unfortunately, beyond sport, racism was the protagonist of the match.