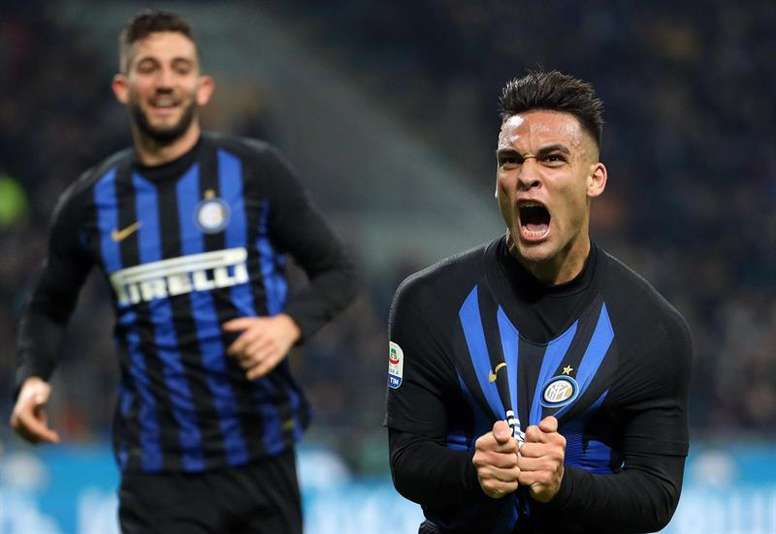 "The rumours about Lautaro and Barcelona are true"
In a conversation on 'Radio Rivadavia', Alberto Yaque, the footballer's agent, revealed that the Catalan side were interested in the striker in recent months.
"The rumours about Barcelona's interest are true. It's true that Barcelona like him," he said on the future of the player he represents although he also revealed that up to now, no contact has been made by the club.
"Nobody called us, but we know that there had a very good look at him," Alberto Yaque explained backing what Javier Zanetti had said earlier: Barcelona would like Lautaro to team up with Messi at the club.
Rumours spread from 'Radio La Red', a media outlet which suggested that Barcelona could even end up paying 112 million euros to get hold of the great young Argentine.
Lautaro came to European football last summer when he signed for Inter Milan for 25 million euros from Racing de Avellaneda. This season, he made 35 appearances with Inter, in which he ended up scoring nine goals and giving two assists.