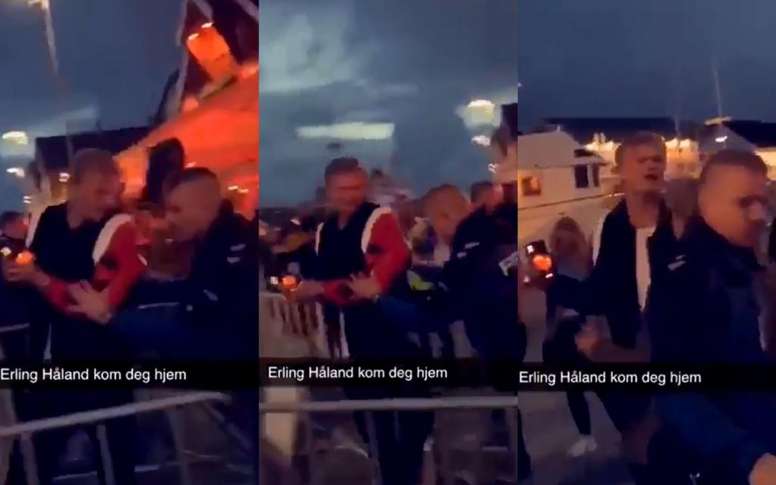 The reason why Haaland was thrown out the nightclub
Just a few days ago, Erling Haaland was caught by a fan being thrown out a Norwegian nightclub, where he is enjoying his holidays after the Bundesliga ended.
The 19-year-old attacker, apparently drunk, didn't seem to accept that they were kicking him out of the club and, making himself brave, confronted the bouncers and told them off in Norwegian when his friends had to intervene to calm him.
But in the last few hours, the real reason why the Borussia Dortmund was thrown out has reportedly been revealed. A reason that we can read in the German newspaper 'Bild'.
It seems that the security company of the club informed the aforementioned media that they asked Haaland to leave because too many people wanted to take a photo with him and they couldn't maintain the safety distance.
"The pressure was too much so we asked him to leave", the company said, incapable of complying with the safety distance, the reason why the young goalscoring star was kicked out the nightclub.
July 11, 2020