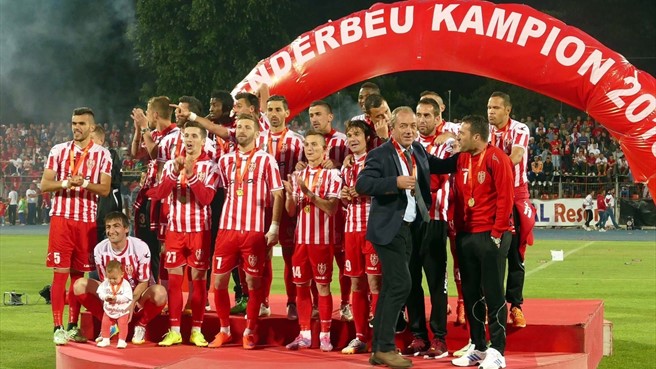 The price of match rigging: 10 year European suspension!
The six-time champions of the last seven Albanian league campaigns, Skënderbeu were expelled from the Champions League in 2016-17, although they did participate in the group stages of the Europa League until December.
However, UEFA has vehemently imposed an exemplary sanction on the Albanian side, after their Betting Fraud Detection System flagged about 50 matches since 2010 that it suspected had been fixed by the side: 10 years without competing in Europe and a €1 million fine.
Although Skënderbeu will take the punishment to the UEFA Appeals Committee, all things point to the former Albanian champions not being able to compete again in Europe until 2028.