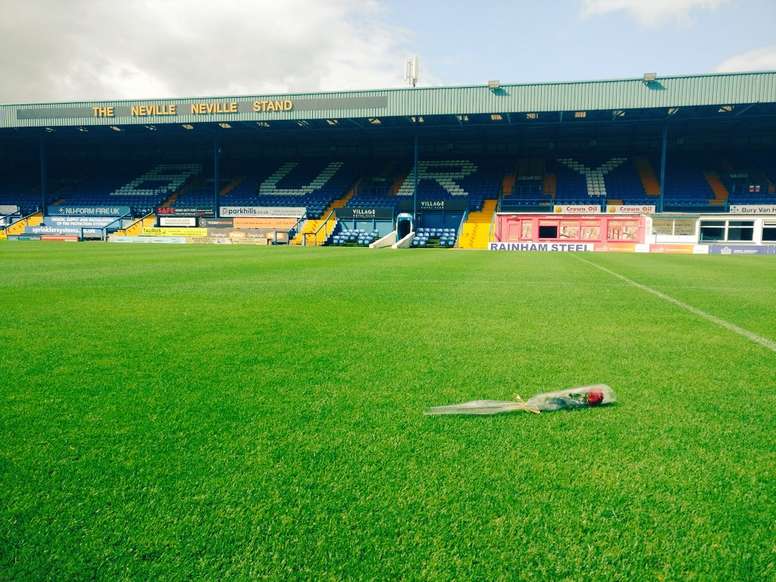 The poverty below the riches of the Premier League
English football is awash with money. It is home to one of the best leagues in the world, the richest league on the planet and sees stars from all over the world play in the country. However, that is just the Premier League. Below the top flight, there is a dark side to English football as we saw recently with the expulsion of Bury from the third tier as well as the last gasp survival of their local neighbours Bolton Wanderers after being bought by Football Ventures.
Many clubs are in financial disarray as they spend big in order to try and get that desired promotion to the top tier. Not even being in the Championship, the second tier, is good enough. A yawning gap between the 20 teams in the top flight and the 24 in the second tier means reaching the Premier League is a must.
Let us take a look at television. The Premier League sold its TV rights for around 5 billion pounds for three years, that is 1.6 billion pounds over three years. The money is not split equally, but every club receives a good share. Only relegated Huddersfield with 96 million pounds earned less than 100 million last season.
In addition, relegated top flight teams receive parachute payments of around 40 million pounds every year for a few years which mean they have significantly more money than the other Championship sides. Leeds, a big Championship club, get around 2-2.5 million pounds annually according to their owner, Andrea Radrizzani, despite having numerous matches televised.
May 23, 2019
Championship clubs do not have their own TV deal. It is shared with League 1 and League 2 sides as the same organization runs all three leagues, the English Football League (EFL). Earlier this year, the EFL sold their UK TV rights to Sky for 595 million pounds over five seasons, an average of 119 million pounds per year. And this has to be shared between 72 clubs. 10 Premier League clubs last season earned more money from TV than the EFL's annual deal. In fact, many second tier clubs tried to prevent the TV deal being signed as they felt it was unsatisfactory.
15 of the 24 clubs held talks to breakaway to form a so called Premier League 2. In the end, the former EFL president, Shaun Harvey, decided to accept the TV deal offered by Sky Sports to much anger from the clubs. Radrizzani slammed the EFL and called for a Premier League 2 instead of an "unsustainable" Championship. In fact, around 70% of the Championship matches, the third most attended league in Europe behind the Premier League and Bundesliga, are broadcast on the EFL's website with just four cameras and are unavailable for UK viewers.
In the 2017/18 season, all 22 Championship clubs which published their figures for that campaign posted significant losses. Wolves, for example, had losses of 64 million pounds that season as they overspent and gained promotion. Fulham also hit the jackpot after making losses of 59.1 million. Aston Villa and Derby were next in the list, but were unsuccessful that season. Burton with 292,000 pounds of losses were the club to lose least money.
Over at the Premier League, each club gave outgoing chairman Richard Scudamore 250,000 pounds to thank him for his services to the competition when he retired. As Shaun Harvey said back in 2014, clubs which play in the Premier League for one season earn more than in 30 years in the Championship.
And outside the Championship, things are even worse. Of the 138 regular season televised games from the EFL, only 20 come from outside the second tier. As a result, teams in the third and fourth tier receive peanuts. In fact, clubs are lucky to see their team televised all season and most of the TV money finds its way into the pockets of the Championship clubs. Bury gained promotion last season from League 2 after spending well above budget to try and get promoted. Despite achieving that goal, they were too much in the red and were unable to even start the season.
Then comes the issue of improper owners. The EFL have a fit and proper test which is carried out when someone wants to buy a club. Unfortunately, current tests have proven to be weak. Bury were bought by Stephen Dale, a man who has been in charge at 43 businesses which have gone into liquidation, for one pound back in December when the club was already in serious trouble. He did not invest and even rejected offers from potential buyers when the club was about to be expelled from the EFL. He only started allowing offers at the very last minute when it was too late.
In fact, it is alleged that Dale had not gone through all the EFL checks before he took over. At Bolton, owner Ken Anderson was heavily criticised for his ownership and for doing his best to prevent the club from being sold. Players and staff went for unpaid for over five months and at one time, water was not even available at the training ground. This led to the club having to start the season with just three professional outfield players after a mass exodus. Administrator Michael Appleton heavily criticised Anderson in a statement after the takeover was completed.
August 27, 2019
Bolton and Bury are not the only ones to suffer though. Blackpool were also in serious danger of going under when owner Karl Oyston gave most of the money his team gained from their sole season in the Premier League in 2010-11 to the other board members as well as keeping some for himself. He also diverted money into other companies run by himself. In fact, Charlie Adam had to go to court to win a 20,000 pound "survival bonus" he was owed by Oyston.
The club saw very little investment and fans boycotted home matches for several seasons. That only ended In 2017 when the Oyston family were then forced to sell Blackpool after a high court ruling ruled that they had transferred more than 26 million pounds from the club to companies they owed.
Macclesfield in League Two saw Sol Campbell leave as manager just a few months after saving them from relegation because he had not been paid for several months. A historic side in Notts County are in serious trouble in the fifth tier and League 1 Coventry City have to groundshare with Birmingham City after their owners fell out with the local council and the rugby club over their own stadium. These are just a few examples of the poor management of certain clubs.
EFL clubs cannot afford the big money signings which their Premier League counterparts can afford. They cannot spend 80 million pounds on defenders like Harry Maguire or anything remotely similar. This summer, the most expensive signing made by any Championship team was Birmingham City buying Ivan Sunjic for 7.2 million pounds from Dinamo Zagreb. There is the odd transfer for 5 million, but the large majority of signings in the division are loan deals or under 2-3 million.
Blackburn Rovers' transfers this summer in the Championship have been almost all loans and free agents and in League One, their star signing cost 750,000 pounds. The difference between being in the Premier League and Championship is massive, but the difference between the second tier and third tier is also huge especially on the pitch. Some teams which get relegated to League One are able to get promoted back to the second tier fairly quickly.
As a result of all of this, clubs feel they have no other option, but to try and gamble on getting back into the Premier League as soon as possible. The Premier League is the richest league in the world, but outside the top flight, many clubs in England struggle to makes end meet and face a real risk of going under if they are not run properly.