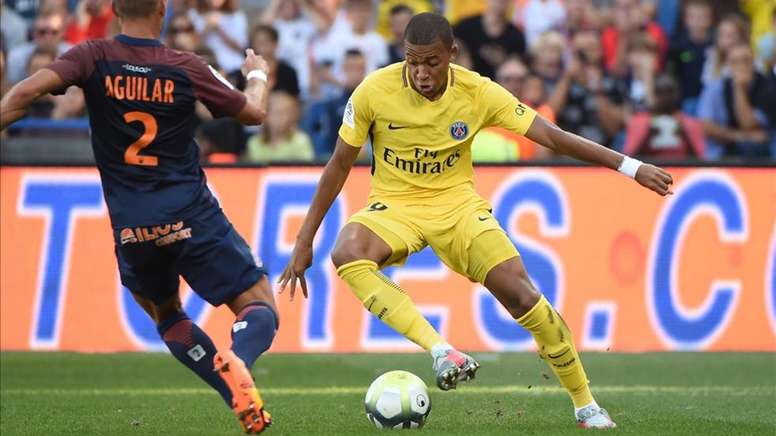 The player who was called up to the wrong country thanks to a video game
It could be one of the strangest stories of the year, and it's certainly not the first for Bolivia. After being punished for calling up and playing Nelson Cabrera, the Paraguayan native who later gained Bolivian citizenship, the South American national side have once again made an inexplicable error.
Someone noticed that on 'Football Manager, the football video game famed for its depth of information and accuracy, Ruben Aguilar had Bolivian, as well as French, nationality.
The Montpellier right-back is having a great year, and put in a great performance when PSG dropped points for the first time this season, and in Bolivia they had no hesitation in contacting him to try and call him up for the final round of matches in qualification for the World Cup.
He was certainly shocked when he received the call, as he had no knowledge of any links with Bolivia. The game's developers had been confused by the surname 'Aguilar', an error which was then magnified when the Bolivia national team tried to call the 24-year-old to represent their country.
"Bolivia has contacted me. But it's a very strange situation," Aguilar told 'Goal'.
"I think basically it all starts from the game Football Manager. They had listed my nationality as Bolivian as well as French and I began receiving messages from Bolivian fans after my matches. And after the PSG game these multiplied by a hundred.
"Apparently I was on Bolivian television a lot and I received a lot of requests to play for them. Eventually I was forced to make a statement on my page to explain that I was not Bolivian, and so I was not available for selection. I am French by my mother and Spanish by my father."
Maybe the Bolivian FA should double check before making call-ups in the future...