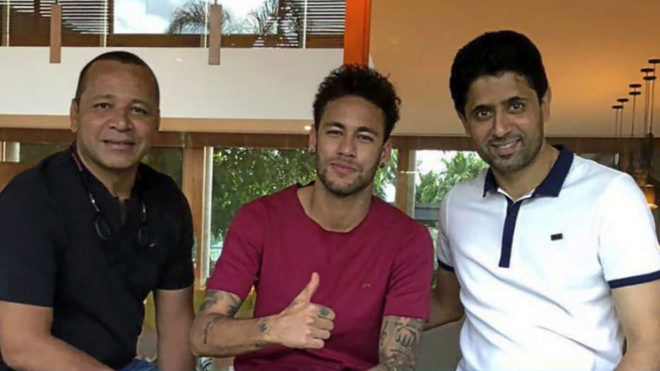 The photo that Paris wanted to see
The directors at the Paris club travelled to Brazil to check up on Neymar. Afterwards, the French club indicated that this was a meeting that had been scheduled since November, when Al-Khelaifi promised to pay a visit to one of the many projects that Neymar has set up in Brazil. This one is an attempt to give a real education to over 2,000 children living in poverty.
According to 'Marca', Al-Khelaifi has approved of the fact that Neymar is recovering in his home country and he is keeping his word. Furthermore, wanted to check in personally with Neymar to get a progress update on his recovery.
Marca also said that he was in Brazil to speak to a number of football clubs there and to try to get some deals over the line. PSG insisted that this visit has nothing to do with Neymar's future at the club, despite many reports linking him with a move away. Al-Khelaifi is happy for Neymar to complete the first phase of his recovery with his family in Brazil after which they can set a date for his return to Paris.
They went on to report that PSG want to tighten their grip on Neymar. The directors at the club want to prepare for next season with the player still there. In France, it has been said that Neymar will have a lot of say on who becomes the next manager, if Unai Emery leaves.
12 March 2018
The striker had been offered a return to Barcelona, although the Catalan outfit were quick to deny these rumours. He has also been linked to Real Madrid in the future, no doubt a worry for the French side.