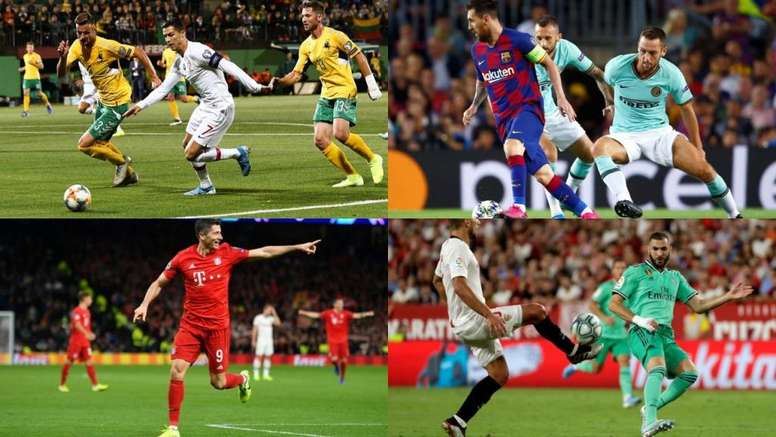 The other stars behind Cristiano's 700 goal record
The Portuguese's seven hundred goals is a historical number. There is still a lot of talk about its great production, although it cannot be said that he is the only player who could reach such figures. Only Messi is close to him, but other players threaten to make the two legends even bigger.
Barcelona's Argentine star, except for some serious injury, should also reach 700 goals: he is only 28 goals away from it. The six-times Golden Shoe winner could perhaps even reach that figure this season.
With more than a hundred goals less, Zlatan Ibrahimovic has 535 official goals. The number has grown during his time in MLS.
Next December he will fulfil his contract and it remains to be seen where he decides to continue playing. Depending on the level of the competition to which he goes and physical fitness could be considered to reach 600, although it does seem more out of reach for the Swede.
In the segment of the 400 appear three killers that are still expected to inflate those figures: Luis Suárez, Robert Lewandowski and Kun Agüero.
The Uruguayan is currently at 445, but if his goalscoring capacity continues this season he could perhaps reach 500 even if he is reaching his last few years as a professional.
Meanwhile, Bayern's Lewandowski also has quite the appetite for goals. And at 30, his potential is only growing. He's in 429 and threatens to catch up with Luis Suarez.
A similar distance with that of Agüero, who recently celebrated having reached 400 goals. Currently at 404, it will be rare that many more do not arrive this year.
The challenge is easier for Edinson Cavani, who has a total of 384 and should be able to reach 400 this season. Also in PSG is Neymar, which for now is at 355. He has a few years ahead of him, although injuries and a very intermittent last year do not make him grow as much as expected.
Karim Benzema, with 321, is the only exponent of Real Madrid with large numbers.
As for the best Spanish exponent, currently is David Villa. After his prolific career in Spain and the United States, he now celebrates goals in Japan with Vissel Kobe. His production is at 426, so the figure of 500 seems too grand a dream for the Asturian.