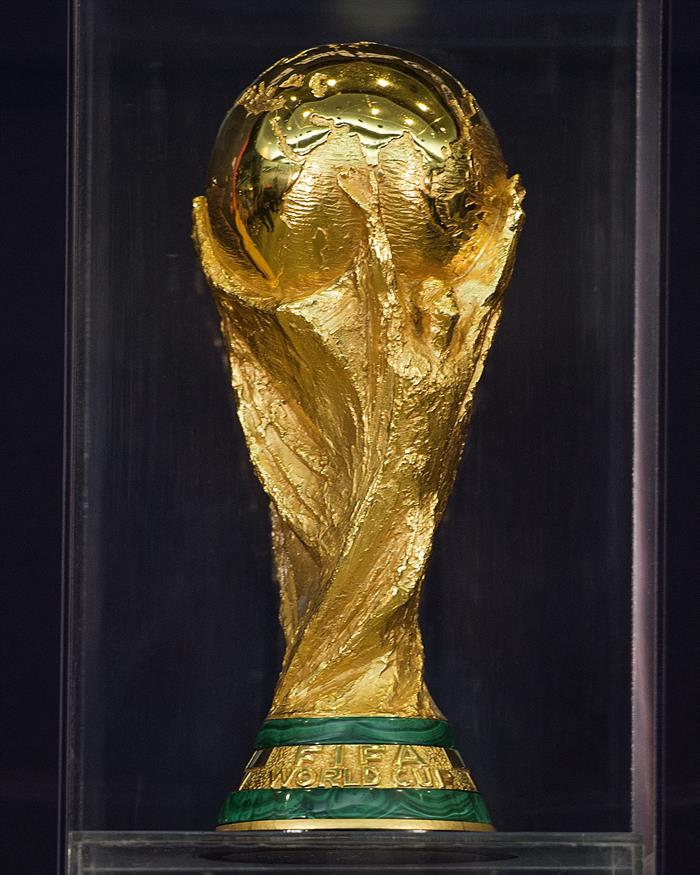 The only teams undefeated at World Cups
Thanks to ProFootballDB, we have been able to discover which teams have gone unbeaten at the World's greatest tournament. The results may surprise you. 1954 was the only year a team didn't go unbeaten.
1930 (Uruguay)
Uruguay were the first winners of the World Cup and won it on home soil. Just 13 teams took part in the competition, with the hosts the only side unbeaten in the tournament. They recorded a 1-0 win against Peru, a 4-0 win over Romania, a 6-1 defeat of Yugoslavia and a 4-2 win against Argentina to clinch the trophy.
1934 (Italy)
A slightly different format with Italy winning the trophy. Just 16 teams took part so it was a straight knockout competition. Italy went on to win it and were thus the only team not to lose. They beat USA 7-1, drew 1-1 with Spain then beat them 1-0 in the replay, won 1-0 against Austria and triumphed over Czechoslovakia in the final.
1938 (Italy and Austria)
Again 16 teams took part and Italy won the trophy for the 2nd time. Austria were undefeated as their last 16 match against Sweden was cancelled, so you could argue they technically never competed. Italy beat Norway, France, Brazil, and Hungary.
1950 (Uruguay)
Uruguay clinched their 2nd World Cup trophy. Along the way they beat Bolivia 8-0 in the first round, then in the final round, they drew 2-2 with Spain, beat Sweden 3-2 and beat Brazil 2-1.
1958 (Brazil)
Brazil won the tournament and were unbeaten, winning 5-2 against Sweden in the final.
1962 (Brazil)
Another undefeated tournament for Brazil, this time beating Czechoslovakia 3-1 in the final.
1966 (England)
A famous World Cup win for England, beating heavyweights such as Argentina and Portugal before beating West Germany in the final.
1970 (Brazil)
Brazil's 3rd unbeaten World Cup saw them beat Italy 4-1 in the final.
1974 (Scotland)
Scotland never even made it out of the group but they remained undefeated thanks to draws against Brazil and Yugoslavia, and a win against Zaire.
1978 (Brazil)
Brazil had to settle for 3rd place that year despite going unbeaten. The winners Argentina actually lost to Italy in the group stages.
1982 (Italy, Cameroon, and England)
Winners Italy were unbeaten in the tournament, but Cameroon never even made it past the first stage. England made the 2nd stage but were eliminated. Cameroon managed 3 draws against Peru, Poland, and Italy, while England beat France, Czechoslovakia, and Kuwait, and managed draws against West Germany and Spain.
1986 (Argentina, Mexico, and Brazil)
Another triumph for Argentina, however, Brazil and Mexico were both unbeaten as they were eliminated on penalties in the quarter-finals.
1990 (Italy and West Germany)
West Germany recorded an unbeaten World Cup and won it, but Italy were also unbeaten and came 3rd: they lost to Argentina on penalties in the semifinals.
1994 (Brazil)
Once again Brazil went unbeaten en route to winning the trophy.
1998 (Italy, France, and Belgium)
France were unbeaten as they won the World Cup for the first time. Italy were undefeated by virtue of their penalty shootout loss to France in the quarters, while Belgium never made it out the group despite drawing against Holland, Mexico, and South Korea.
2002 (Spain, Brazil, and Ireland)
Once again Brazil were unbeaten and won the trophy for the latest time in their history. Ireland and Spain both got eliminated via penalties after going unbeaten.
2006 (Germany, England, Argentina, Italy, France, and Switzerland)
Several unbeaten teams in 2006 with Italy winning it and not losing. England, Argentina, France, and Switzerland were all defeated on penalties after going unbeaten.
2010 (New Zealand)
Despite not making it out of the group, New Zealand were the only undefeated team at the World Cup after draws against Slovakia, Italy, and Paraguay.
2014 (Netherlands, Costa Rica, and Germany)
Germany won the trophy in 2010 and remained unbeaten, but the Netherlands and Costa Rica were also unbeaten as they were knocked out on penalties.
2018 (Spain, Denmark, France)
France won the trophy and didn't register a defeat, but Spain and Denmark were also unbeaten as they lost on penalties against Russia and Croatia respectively.