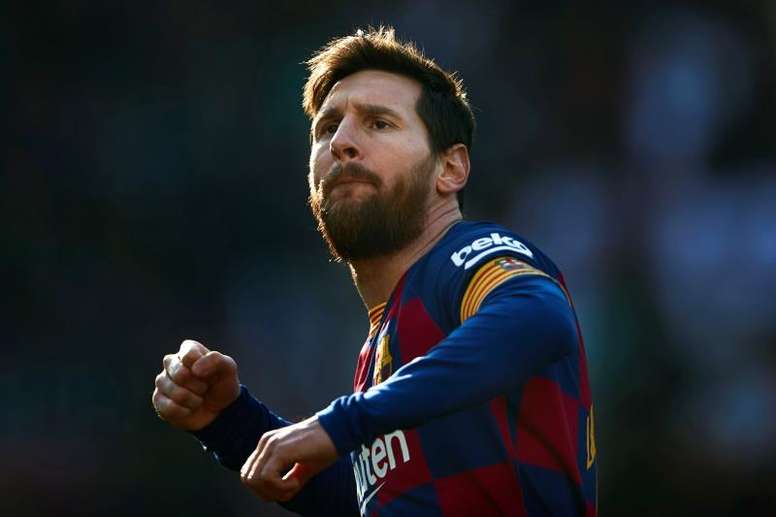 The numbers that show Messi's romance with the Bernabeu
Leo Messi, top scorer in the history of the 'Clásico' with 26 goals, has emerged as the best player to set foot on the Bernabéu pitch as a visiting player and has become a talisman for Barcelona, who have achieved big results everytime the Argetibne has scored.
Since his first visit in 2005-06, in which Ronaldinho led the team to a 3-0 win, the Argentine has visited the Bernabéu 19 times, winning 10, drawing 3 and losing 6.
In his first years, Messi got his worst streak at the Bernabéu, going three games without scoring. However, with the arrival of Pep Guardiola in 2008-09, the Barca number 10 got the ball rolling in the now historic 2-6 win, in which he began to play as a 'false 9'.
With more freedom and protagonism on the park, the 6 time Ballon d'Or winner found his best goalscoring run and scored in 5 consecutive matches (in the league, Super Cpu and Champions League) at the Bernabéu, a feat that he has not yet been able to match.
Since he made his Bernabéu debut, Messi has got 8 assists and scored a total of 15 goals, including 3 doubles and a hat-trick, which makes Real Madrid the opponent he has scored the most against away from home, above Deportivo de la Coruña (13 goals in 8 matches), Sevilla (12 goals in 15 matches) and Atlético Madrid (12 goals in 18 matches).
In his 19 trips to the Bernabéu, the Argentine has scored in 10 of them, winning 6, drawing 2 and losing 2, both suffered in 2012-13 in the Spanish Super Cup (2-1 loss) and league (2-1 loss).
Excluding his initial period at the club, Lionel Messi's biggest drought in domestic competition at the Bernabéu lasted 2 years, as he didn't score in the 3-1 defeat in 2014-15 nor in Barca's 4-0 win in 2015-16.
Leo Messi will return to his favourite stadium on Sunday (21:00 CET) and will try to repeat the success of his last 2 league visits, in which he led Barca with 2 wins (0-3 and 2-3) and 3 goals to keep the team top.
When he plays, the Argentine will surpass Xavi (42) in the list of Barca players with most 'Clásico' appearances. A feat that, as he did that April afternoon when he showed his shirt to the crowd after scoring his 500th Barca goal, will make his legacy even bigger in a stadium where he is already master: the Santiago Bernabéu.