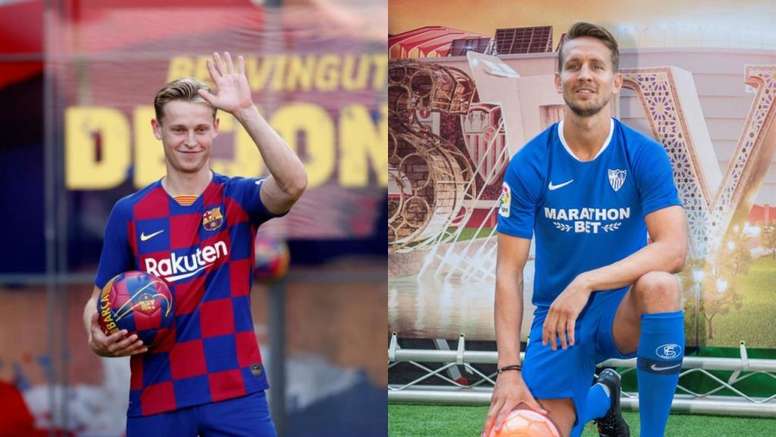 The night of the "De Jongs"
Although they share the same surname, Frenkie and Luuk are far from being brothers. The former played for Ajax and the latter for PSV Eindhoven.
The two De Jong will face each other in the big clash between Barcelona and Sevilla. The duel, which promises to be very tight as the two teams are tied with 13 points, should also provide some stellar performances between the two dutch men.
Their head to head track record shows that the two former Eredivisie players are very close in terms of performances.
In the five matches in which Frenkie and Luuk met, each player was able to celebrate two wins, while one of the matches ended in a draw.
Now, the two players will try to upset the balance in their adventure in a Spanish League that, at the moment, seems to be more positive for Frenkie De Jong.
The former Ajax player has been a constant feature in Barcelona's line-ups, while the Sevilla striker can not find his best version at the moment.