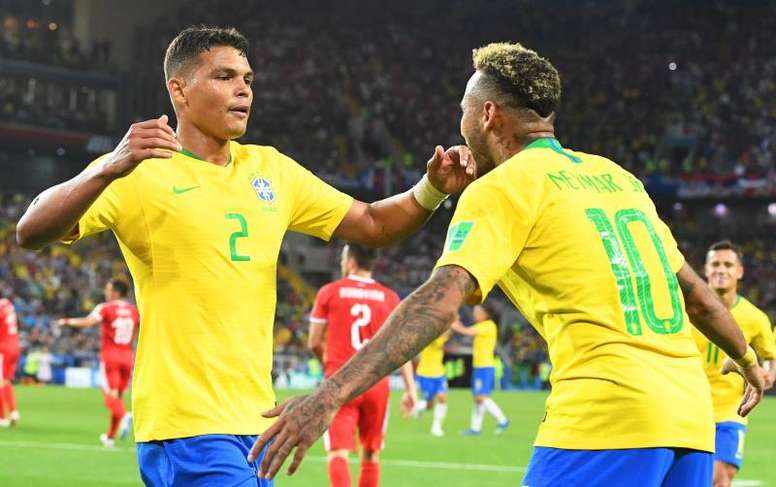 "The most important thing is that Neymar is happy...at PSG or somewhere else"
"People are talking a lot about his possible exit and many different versions are being heard everywhere. At the moment you can't say anything, but it's important that he's happy in Paris or at another club" said Thiago Silva.
The defender only cares about Neymar's well-being. "The most important thing right now is the person and the player," he said.
Whether he decides to leave or chooses to stay, Thiago Silva is clear that the team will stay on the same path: "We have to continue working in the same way and continue with what has been planned," he said.
"The future belongs to God... I want him to stay and continue with the project," said Thiago Silva. Meanwhile, Neymar's former team Barcelona are being heavily linked with a move for the 27 year-old.
Finally, he referred to Leonardo's arrival at the club. "He is a very serious person and I hope that with his arrival some things change about how the club works. There are certain things that have not worked in other years and we need to continue evolving because the project is interesting. For everything to flow we have to work calmly and without any pressure", he concluded.