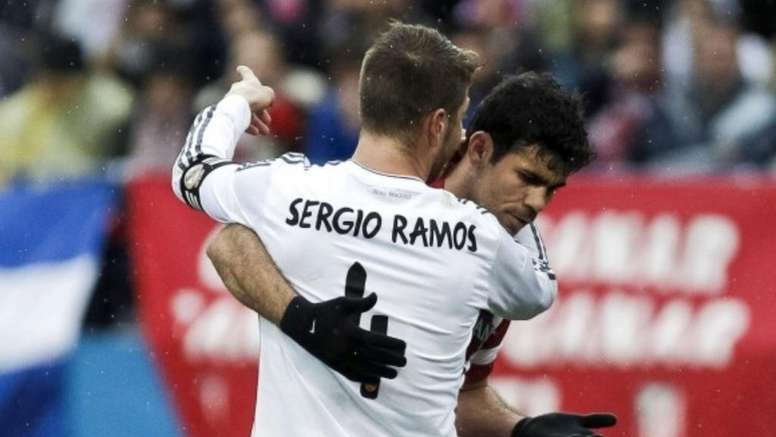 The love-hate relationship between Ramos and Costa
It is said that what happens on the pitch, stays there and the case of Diego Costa and Sergio Ramos could not be more representative. The forward and central-defender have shared blows, shouts, and even insults in the past.
There's been a fair share of heated exchanges between the two since they first played against each other in the 2009-10 season, when Diego Costa was in Valladolid. That year they had their first frictions, but it was only the beginning.
The tensions between them rose in tone as time went by and the peaks of greatest rivalry were experienced when the Hispano-Brazilian striker signed for Atletico Madrid.
However, they are partners since a few years ago in the Spanish national team and Diego Costa himself, as recalled 'Marca', revealed that the relationship between the two was good despite everything that was seen on the field.
"I liked to face Ramos and Pepe. They were great battles, good and beautiful. There were a lot of sparks and we had problems, but they also liked that. As soon as we entered the field we knew what would happen. They came in strong and so did I, but there was always loyalty and we greeted each other at the end," Costa recalled.