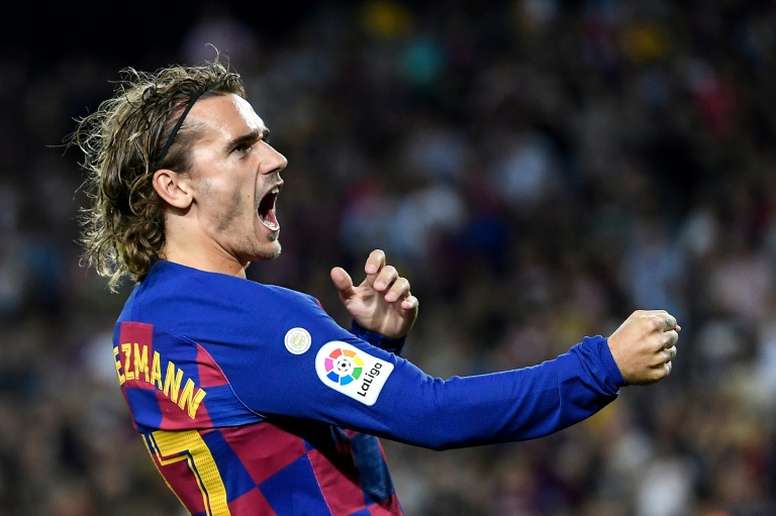 The 'little prince' can be the king
It wasn't Griezmann's most complete game but it has his most decisive. He made the most of the few chances he had, to give value to the few times Barca got in the Ibiza box.
Quique Setién already warned of the difficulty that a one-legged cup tie can demand and against such a tough team like Ibiza. He wasn't wrong: Barca suffered greatly to get through to the next round.
Caballe's initial goal left Barca with almost no margin for error, with very little rhythm during the first half. After the break, Barca slightly improved, but without crowding the box. Griezmann's play was breath of fresh air for the Barca fans.
Playing as a centre forward and constantly moving, the Frenchman punished the Ibiza defence. De Jong's played a measured pass and the ex Atlético striker, with a glance to see where the keeper was, located the spot where he had to shoot. And he didn't miss.
Decisive. A characteristic that Griezmann lacked until now at Barça and that with Messi and Suárez not playing he is forced to take. He was the architect of the goal to level the game and also completed the comeback in the final minutes.
When the match already seemed destined for a dangerous extra time and with a penalty shootout on the horizon, Griezmann came to the rescue so that Setién's worry, with a serious gesture on the bench, was only in a fright.
Once again, it was as he knows best: in behind the opposition's defence. Jordi Alba filtered a good pass into the gap that Griezmann took advantage of and then, metres after, he scored with his left foot before he was taken off.
With Messi and Suarez he is anchored to the wing and barely has room to exploit his game, his best features, which benefit from the spaces. It is true that Ibiza and the cup are not the best opponents to examine his performance, but the 'Little Prince' is showing signs of being able to act as king when Messi and Suárez aren't there.