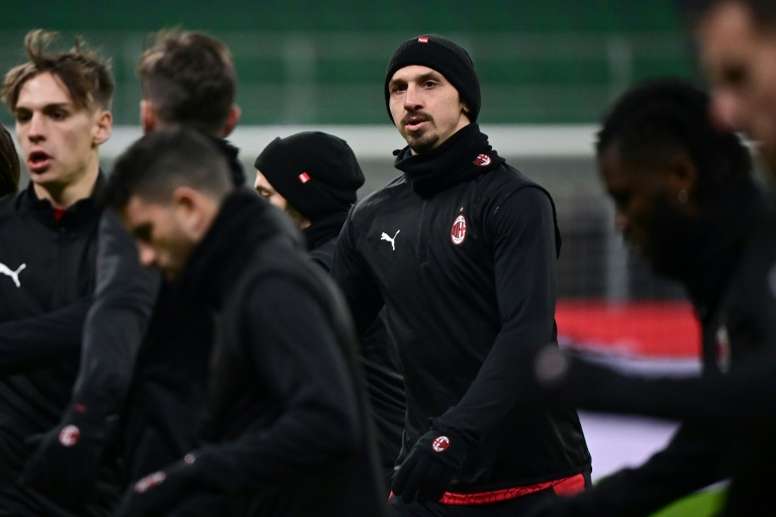 The lesson that Ibra taught his teammates when he gave them PS5s
Zlatan Ibrahimovic is the undisputed leader of Milan, the lone leader of Serie A. He does not hide it and admitted to feeling this way in an interview in 'Corriere dello Sport': "I drive, the team follows me".
"Today I feel like a leader. Ten years ago it was another Milan. But the Milan I found in 2020 was also different. There is a very young team. We work, we sacrifice. Here are the results. It is not only my merit," he added.
Ibra also explained why he gave a PS5 to his team-mates: "What I asked was: who wants the 'play' at a good price? I gave it to those who got on the list from the start and said to the others: 'I'm sorry it's too late. That's how I found out who I was dealing with. Now everyone listens to me when I talk"
He also revealed that he ordered Pierre Kalulu to take off his gloves on the day of his debut. "That's what I did. What image will a young man making his debut as a gloved defender give? He certainly doesn't scare the opposition," he confessed.
Ibrahimovic spoke about Paolo Maldini and Giorgio Chiellini: "I have always liked defenders who accept a hard and fair duel. And let's remember that there was no VAR before. Paolo Maldini encouraged me".
"Now he says that I was not as strong at that time as I am today, but if I remember correctly, it is not that he won all his matches with me. I like Chiellini, an animal that keeps hunting you. That's the right mentality," he concluded.