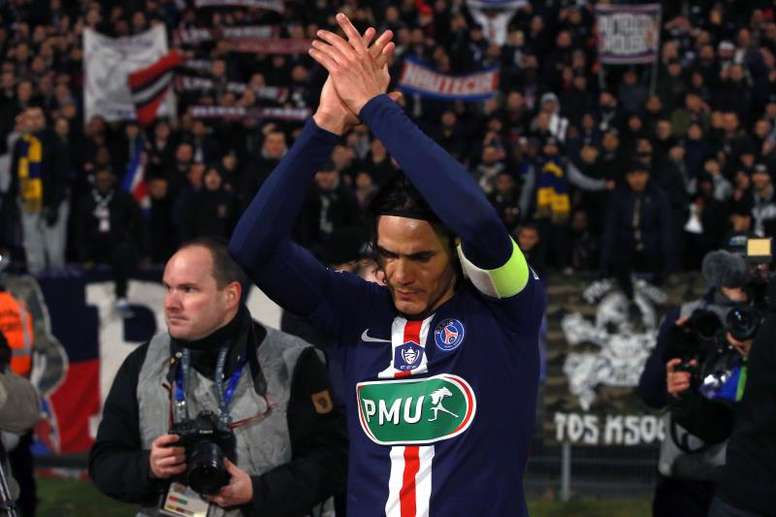 The Latest Transfer News: What's With Mbappe, Llorente, Sancho, Rakitic, Osimhen, and Cavani?
Kylian Mbappe's contract runs out in June 2022
Although the date is still far away from the present moment, there is growing concern amidst the Paris Saint-Germain executives. In 112 matches he played for them, he managed to score 82 goals and provided 45 assists, so there's no denying his technical prowess. Still, the question remains: how is he getting along with Thomas Tuchel, the manager?
Last week, the 21-year-old was showing all the signs of dissatisfaction when the 70th minute of the match against Montpellier was ticking – he was replaced. Some rumors state that there was a meeting between Mbappe, Tuchel, and the club's director for the purpose of smoothing things out, so it doesn't take a lot to notice that something's brewing.
Barcelona passes on the opportunity to sign Fernando Llorente
Everybody knows that Barcelona was looking to sharpen their attacking options during the transfer window in January. After all, Luis Suarez is a void that needs to be filled. The option of signing the 34-year-old Fernando Llorente was on the table at some point, but none of it came to fruition.
Chelsea attempted to sign Jadon Sancho
The January transfer window was an interesting time for Chelsea, as the club attempted to sign Jadon Sancho, whose worth is estimated to be in excess of £100million. This season alone, in the 27 appearances the he made, he managed to score 15 goals and land 16 assists. While the deal did not go through this time, things are still left unresolved, and it all might very well go differently during the summer.
Ivan Rakitic unhappy with Barcelona?
The 31-year-old Croatian veteran was expected to part ways with his current club. With the likes of Manchester United and Juventus expressing interest in him, many believed he would be jumping ship. Alas, his departure did not happen and he is here to stay… at least for the time being.
The race is on – who will get Victor Osimhen?
It's no secret that Barcelona attempted to contact Victor Osimhen during the January transfer window to inquire about his availability. The 21-year-old young footballer is known for having scored 15 goals and providing 5 assists in 31 appearances since his arrival in July. But it looks like he'll be staying at Ligue 1 for a longer time than 12 months.
Currently valued at £60million, he remains a very interesting candidate to join Barcelona's ranks during the summer. But other clubs are certainly not resting on their laurels, with Real Madrid having reached out to him as well. The likes of Tottenham, Chelsea, and Liverpool have also laid their eyes on him.
Edinson Cavani to join Atletico Madrid during the summer
When we're headed to wrap up the season, Edinson Cavani is set to join Atletico Madrid during summer. With that being said, nothing is set in stone as of yet; after all, other clubs have taken an interest in this Uruguay striker as well.
Since his contract with Paris Saint-Germain is set to expire during the summer, the offers are bound to come flooding in. Both Chelsea and Manchester United appear to be interested, but at this point, none can be left out of the equation.
Stay tuned for more football news
We will be posting more updates as they become available. In the meantime, head over to bettingonline.co.uk to compare betting sites that give you top offers on soccer, so you'll lock in the best deals before placing a bet.