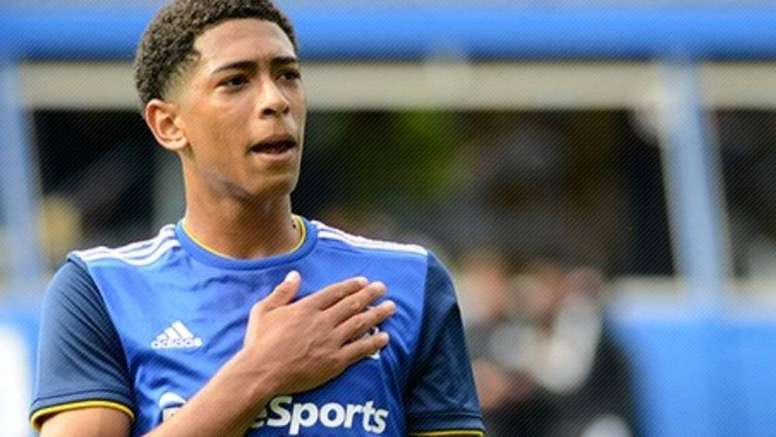 The latest football news and transfer rumours from 22nd January 2020
23:00: Mendes casts doubt over Fernandes to Manchester United deal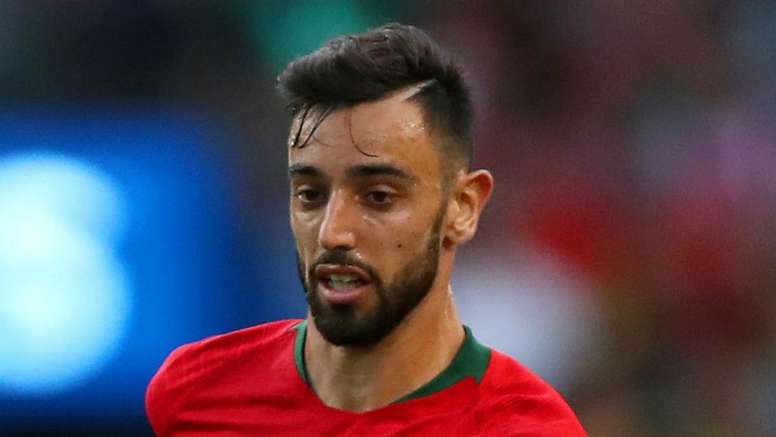 22:15: Sevilla sign Bayern's Johansson
Bayern Munich have seen 18-year-old midfielder Ryan Johansson leave for Sevilla, with whom he has signed on until 2026.
January 22, 2020
21:00: Pogba's agent hints at potential Man Utd exit
Paul Pogba's agent Mino Raiola has hinted the Manchester United star could leave Old Trafford if he is unhappy at the end of the season.
20.40: Leipzig up their offer for Dani Olmo
Dani Olmo is on the agenda of several clubs and RB Leipzig are among them. The Germans have upped their offer to get hold of the Dinamo Zagreb man from 16 million euros to 35; that said, through variables.
20:00: Man Utd up Bruno Fernandes bid by ten million
Negotiations between Manchester United and Sporting CP for Bruno Fernandes have become very complicated. To try and end the deadlock, the 'Red Devils' have put an extra ten million euros on the table to try and persuade the Portuguese side to sell him.
18:45: Tottenham ask about O'Connell
According to 'Daily Star', Tottenham have asked Sheffield United about Jack O'Connell as a possible substitute for Jan Vertonghen.
18:00: Willian Jose, close to replacing Kane at Tottenham
The Real Sociedad striker, Willian Jose, is very close to signing for Mourinho's Tottenham, 'AS' reports'. He would be to replace the injured Harry Kane. He might not even play against Espanyol in the Copa del Rey.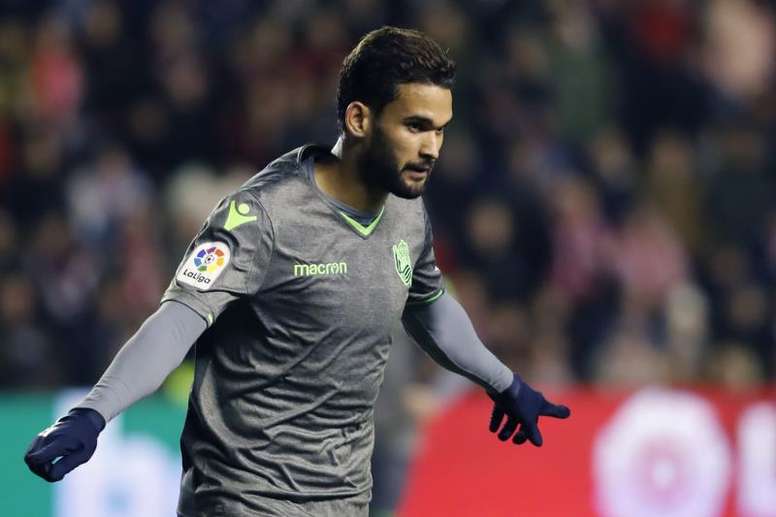 17:50 Estudiantes trying to sign Man Utd's Marcos Rojo, sporting director Veron claims
Marcos Rojo could be leaving Manchester United in the near future, with his former club Estudiantes working on a deal for the defender.
17:30: Latest on Cavani: Atleti hesitating and Chelsea appearing on the scene
'Jugones' reports that Atletico are doubting whether to fork out a large amount of money for the Uruguayan. At the same time, 'The Times' does not rule out a big offer from Chelsea.
17:00 Barcelona join bidding race for Pedro Brazao
One of Nice's young talents, Pedro Brazao, is on the agenda of several European clubs. Barca are the latest team to show an interest in the Portuguese.
16:45: Saponara swaps Genoa for Lecce
The Italian midfielder has left Genoa after six months to join Lecce, who has reached an agreement with Fiorentina for another loan spell.
January 22, 2020
16:40 Liverpool reject Sevilla's Shaqiri offer
Sevilla have signing the Swiss player Xherdan Shaqiri in mind this window, but Liverpool have rejected a loan offer from the Andalusian outfit.
16:35: Valencia turn down Barca's offer for Rodrigo
Barcelona and Valencia are negotiating on Rodrigo's future, but Valencia have rejected Barca's offer to sign the player: a loan deal plus a compulsory purchase clause of 40 million euros.
16:25: Newcastle want the signing of Danny Rose
Newcastle have managed to get away from the Premier League relegation zone, but the team must up their standard if they are remain clear of the drop. Therefore, Steve Bruce is confident Danny Rose can come to the side this January on loan, according to the 'Daily Mail'. It would be to strengthen the squad and help to overcome the numerous injuries they have had.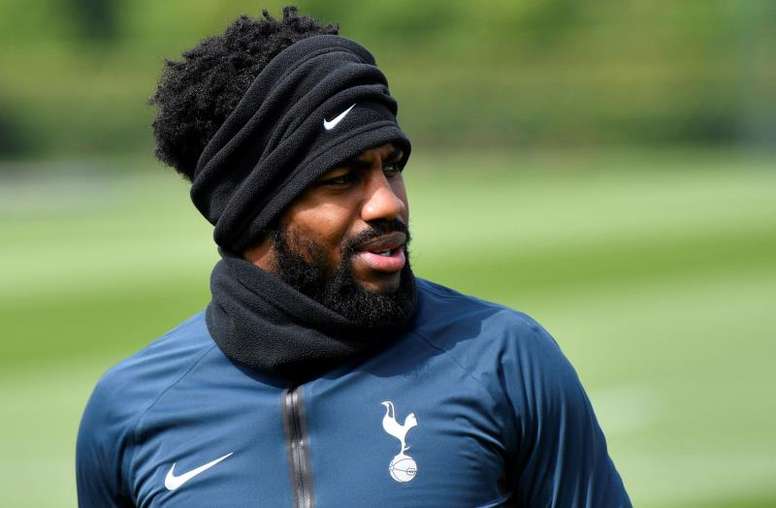 16.20 Leeds sign Elia Caprile
Italian goalkeeper Elia Caprile has signed for Leeds United, with the ex-Chievo goalkeeper joining until June 2023.
16:00 Solskjaer could avoid Alcácer's return to Mestalla
Ole-Gunnar Solskjaer publically confirmed that Manchester United need to sign a striker urgently. That is why the English press have started to speak of Paco Alcácer's arrival to Old Trafford.
12:45 Bayern to not sign Philippe Coutinho
Bayern Munich have the possibility to buy Philippe Coutinho at the end of the season, but according to 'SportBild', the German outfit will not exercise the option to buy him. Barcelona will have to take care of the player once his loan ends at the Allianz Arena.
12:30 'Sport': Rodrigo says "yes" and Valencia and Barca negotiating
The Egyptian Football Association has announced the signing of the oldest player in the world. He is 74 and will play in the 3rd division of Egyptian football.
12:00 Club sign oldest player in the world
The Egyptian Football Association has announced the signing of the oldest player in the world. He is 74 and will play in the 3rd division of Egyptian football.
11:30 Odriozola signs for Bayern on loan from Real Madrid
Álvaro Odriozola has completed his loan move to Bayern Munich until the end of the season.
January 22, 2020
11:00 My son wants Atletico move - Cavani's mum
Edinson Cavani appears likely to leave Paris Saint-Germain in January with Atletico apparently top of his wish-list.
10:15 Rodrigo, Llorente and Giroud favoured choices
Barcelona are looking for a proven number 9. With names such as Aubameyang and Werner almost impossible, Barca are thinking about the loan signing for Rodrigo. Furthermore, Giroud and Llorente are appearing as alternatives on the horizon.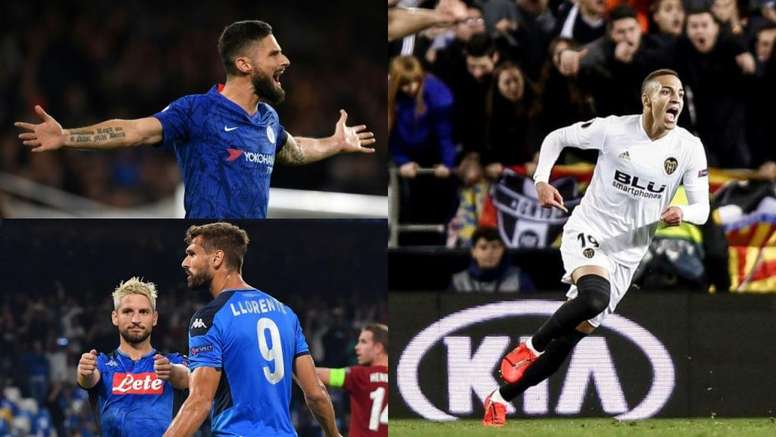 9:15 I'm staying at Lyon- Dembele
Manchester United are among the clubs linked with a move for Lyon striker Moussa Dembele in the January window.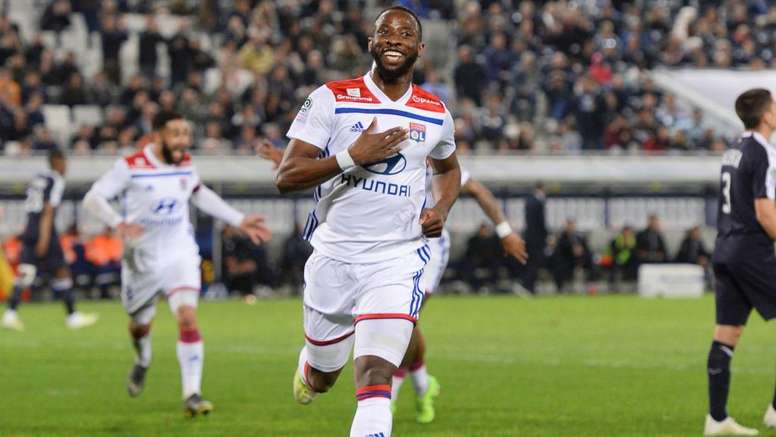 9:00 Rumour Has It: Manchester United launch £30m Bellingham bid
Manchester United have reportedly made an offer for Jude Bellingham, while Sergio Aguero and Gareth Bale also feature in the latest rumours.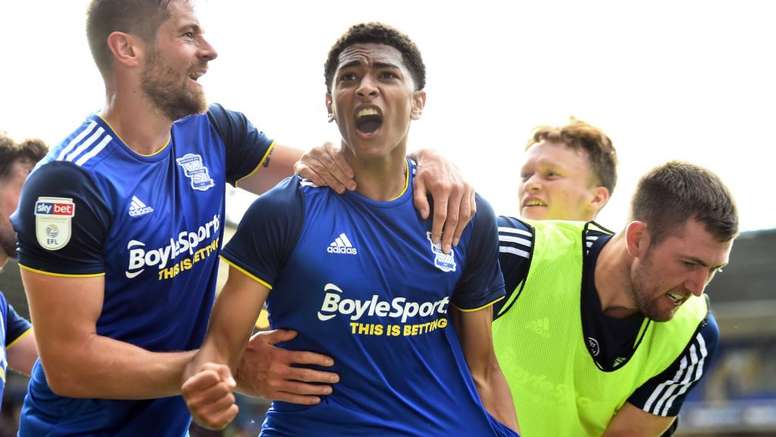 Latest on Cavani: Atleti hesitating and Chelsea appearing on the scene
Willian Jose, close to replacing Kane at Tottenham