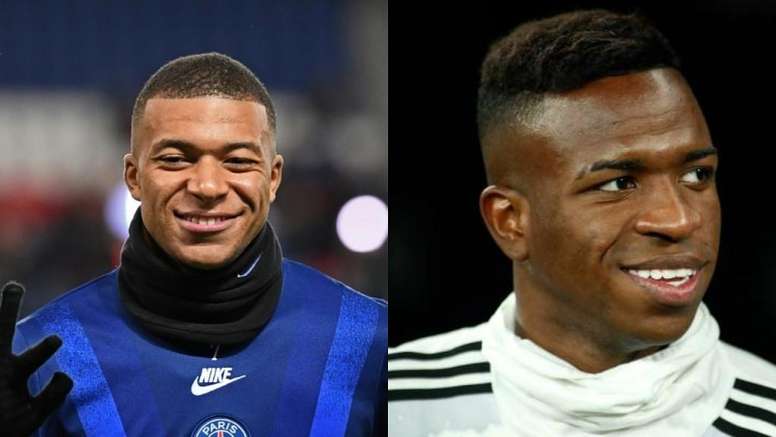 The key to Mbappe's signing for Real Madrid is closer than they thought
As shown in the summer with Barça attempt to sign Neymar back, PSG is hard to negotiate with, but Madrid does not lose hope. Kylian Mbappe is one of their top targets and Zinedine Zidane's team is not backing off, even though they know it will be far from easy.
The team's best ally in the negotiations? Leonardo. The Parisian team's sports director is said to like Vinicius. And, if one day the club is forced to negotiate, it could include the former Flamengo player in the operation.
If PSG already makes it difficult with Neymar, with Mbappé it is multiplied by three. He is the footballer of the future and, therefore, they are not going to get rid of him so easily. That's why, as 'AS' reminds us, the fact that the striker has still not renewed his contract is a key factor.
Already in a contact with Ney, PSG made it a prerequisite to include Vinicius in the negotiation, according to 'AS'. Leonardo loves the Brazilian and believes that he could come to his full potential in Paris.
But for Vinicius to play a key role in 'Operation Mbappé', Al-Khelaïfi must approve it first. The most complicated step of the whole operation.
Something that might come, but in the reverse order. The Spanish club believes that the PSG sports director will be the one making the first step by asking about Vinicius... and that's where Madrid step up and ask Mbappe as a bargaining chip.
The moment it happens, Madrid knows that 'Vini', beyond an amount of money that can be offered, will be an important part of the conversations between one team and another. Until then, the Brazilian only has to try to win Zinedine Zidane over.
So far, he hasn't been able to. He was of essence under Solari, but the good form of the group has displaced him to a secondary role. Bale's return, Rodrygo's breakthrough and Isco's return are all factors that have in some way or another hindered Vinicius' opportunity.
Meanwhile, Mbappé will have to be patient, as heknows that rebellious statements would not help his career. Rabiot already tried that route when he was still a PSG and it did not go all that well for him - he was set aside for several months.