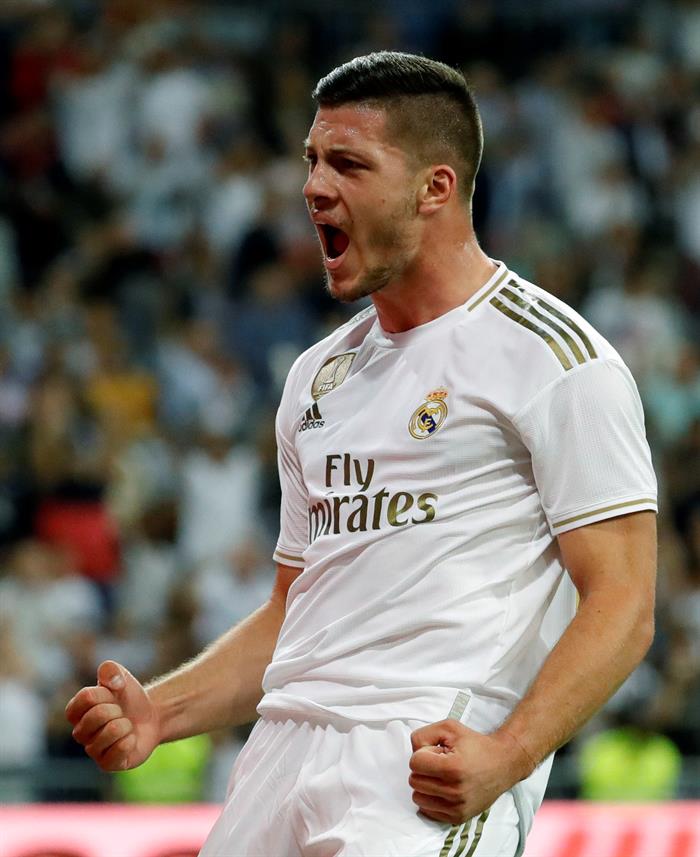 The Jovic mess brings him closer to England
Luka Jovic has been the subject of a thousand and one reports in the last few hours. First, he was accused of breaking the quarantine, although it became known he had permission from Real Madrid to travel to Serbia.
That piece of news was the tip of the iceberg, as the player went out on the street, which cost him a reprimand from the Serbian president, Aleksandar Vucic, and forced him to apologise.
After also announcing that he will be a dad again, it became known Real Madrid could fine him for his ill-discipline and Jovic himself again recognised his error.
This whole news carousel hasn't stopped other teams from thinking about signing him when the whole coronavirus crisis is over.
Ahead of the next transfer window, the player could be offered to England, where they aren't forgetting about his season at Frankfurt and would be willing to give him a new opportunity.
José Mourinho already enquired about him in January and now he could maintain his interest in the player. 'Mirror' places Spurs in the race for his signature alongside Chelsea.