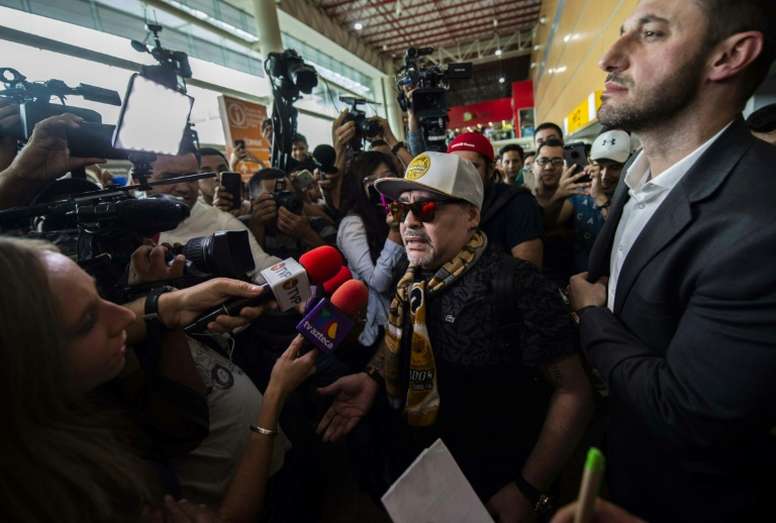 The incredible amount Maradona stands to earn in Mexico
Dorados made waves last week when they announced they had reached an agreement for the Argentine to take the helm at the club.
Whilst the club have gained plenty of attention in the media since the announcement, it is unlikely to come close to meeting Maradona's wages, with the former Napoli and Barcelona star expected to pocket almost €1.5m over the course of his 11-month contract.
Those reports led to an interesting reponse from former Dorados goalkeeper Alejandro Dautt, who claimed that the club still owe the players that won promotion in 2015 some €700,000 each.
Despite a stunning playing career, Maradona's coaching career has been less successful, with spells the 57-year-old having only managed in the UAE with Al Wasl and Fujairah since 2011.
September 7, 2018