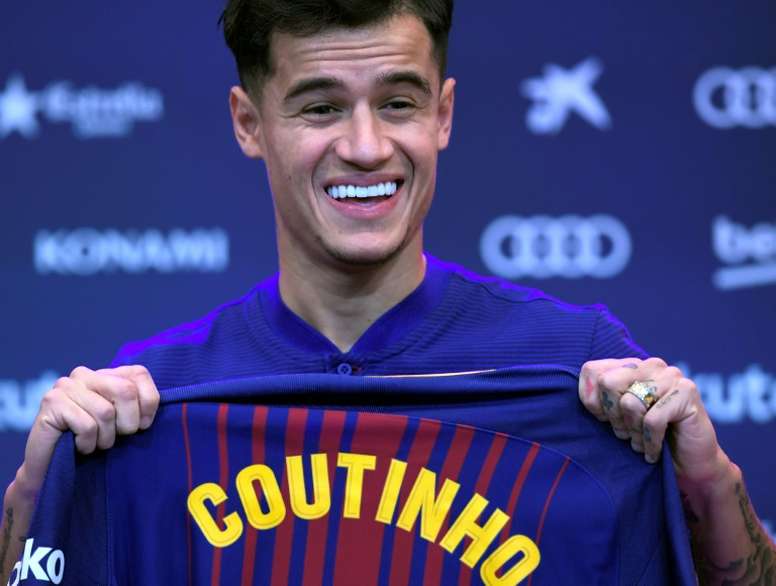 The iconic number Coutinho will wear at Barcelona
Arda Turan may stay put in the January transfer window, meaning Coutinho will not be given his number 7 shirt. Instead, Johann Cruyff's number 14 will be handed to the Brazilian. Said number is currently owned by Javier Macherano, who will join Hebei Fortune once the arrival of Yerry Mina is finalised.
Coutinho will extend the legacy of the number 14 shirt which was made famous by the legendary figure of Johann Cruyff, among others. The Dutch genius also wore the number 9 shirt a handful of times, but he always favoured 14. A massive responsibility to fulfill expectations and not tarnish the shirt number of one of Barcelona's all-time greats.
Many believed Arda Turan's departure would free up the number 7 shirt for Coutinho, but with only official confirmation from the club missing, it seems he is destined to further the iconic nature of Cruyff's shirt.
The Brazilian will be sidelined with injury for up to 20 days and will therefore have time to decide which number he wants to wear at the Camp Nou. The host of stars expected to leave in January may free up other numbers for Coutinho.