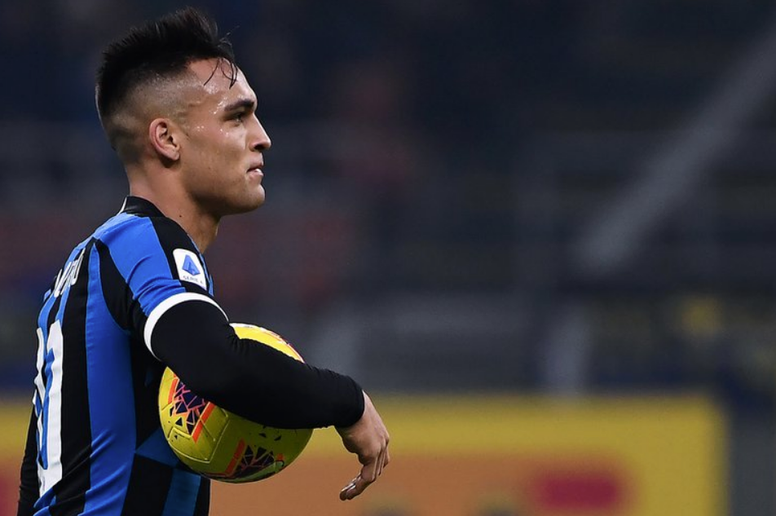 The hottest upcoming soccer matches in the Top Leagues
Italy Serie A

With Italian soccer resuming matches as of the end of June, albeit with no fans in the stadiums, there are still some great matches to enjoy until its scheduled completion on August 20th. Inter Milan beat Napoli and hope to come second. They have already beaten Genoa, with Alexis Sanchez and Romelu Lukaku in excellent form. Just behind Juventus and Atalanta, Inter remain in third place currently, but under Conte's watchful eye, it is clear that Inter have their eyes on top spot next season. Napoli have had a rather more disappointing season, and will not be part of the Champions League next year. However, securing a sixth place finish would still be positive for the team, with Gattuso's team currently stuck in seventh place.

Verona v SPAL will be another interesting soccer match to watch in Serie A. Verona have been struggling this season and have only won a total of 11 games, leaving them in ninth place. They could still walk away with a win, however, as SPAL are the worst performing team so far in this season's league, as they are in last place. All eyes are on SPAL goalscorer Petagna, who will most likely not remain with the club at the end of the season. SPAL will be playing in Serie B next season. Nevertheless, this should be an interesting match, with both sides eager to prove they have what it takes to get the win.

Leaders Juventus are due to meet Cagliari in their last away game of the season. Ronaldo has been in great form, scoring a total of 35 goals for Juventus this season, with top support from Federico Bernardeschi. Zenga's Cagliari have beaten SPAL and Torino so far, but other than that have been struggling, so it should be a sure win for Juventus. For all the most up to date news, stats, best betting odds and free bets, bettingbonus.online has everything you need to stay ahead of the game.
Championship Soccer - Second Leg Matches

The second leg of Championship soccer sees Brentford v Swansea, which promises to be an interesting match, with Swansea defender Jake Bidwell keen to see off his former club, Brentford. This semi-final match would see Swansea City reach the final in Wembley if they are able to maintain their 0-1 lead. This will be the last match Brentford play in their current stadium, before their move to the new Community Stadium, so both teams will be looking to defend their history and come out on top.

With Fulham winning against Cardiff in the first leg, the sides are due to meet again for the second leg play-off later this week. If Fulham are able to maintain this lead, it could secure them a place in the Wembley final.
Play-Off Semi-Finals Euro 2020

As we look towards the autumn, there are some more great international fixtures to look forward to. With sixteen teams in contention and only 4 places left to fill in the UEFA Euro 2020 Championship, there is still all to play for. To progress, each of the sixteen teams must qualify as group winners in the UEFA Nations League, in order to fight for their place at the European Championship. So whichever match you are tuning into, there is guaranteed to be some top tier soccer on display.
The semi-finals of the Euro 2020 play-offs start with Georgia v Belarus. The Belarus Coach, Mikhail Markhel, knows his team have a lot to prove and with the game being played at home, there is even more pressure to win in front of a home crowd and make it through. Georgia and Belarus both have a win under their belt, so it will be interesting to see which team is able to come out on top, with Georgia having scored 3 goals so far this season against Belarus's higher total of 4 goals.
Next up will be North Macedonia v Kosovo. As North Macedonia have never played in the play-offs before, manager Igor Angelovski has vowed his team will be in top form and fight for their place. Kosovo may be the better team in terms of quality play so far this season, but it seems North Macedonia are not daunted by the prospect and are ready to meet their respected opponent.
Norway will play Serbia, with both teams having performed well so far this year. Serbia have been touted as one of the best teams in the play-offs in terms of individual player skill, but Norway coach, Lars Lagerback, is assuring fans that Norway will perform well on their home turf. Serbia's coach, Ljubisa Tumbakovic, is a little more cautious, but knows that Serbia are currently playing well and have every chance of beating Norway.
Following this will be Scotland v Israel. This will be the first time that Israel have ever competed in the play-offs, so it will be interesting to see if they can push through and beat Scotland. The two teams have already met back in the group stages of the Nations League, where Israel won at home 2-1, but lost to Scotland 3-2 when playing away. Although both teams know what to expect from each other having won and lost against each other before, it seems Scotland may still be the favourites to win this game, with the possibility that this could be the second time they win against Israel when playing at home.
Slovakia will play the Republic of Ireland, with Bosnia and Herzegovina scheduled to play Northern Ireland. Northern Ireland are noted for having a strong team that works well together, with Bosnia and Herzegovina's coach, Dusan Bajevic, wary that one small mistake from his side could cost them the win. However, he is still confident that his team can pull through and beat the Irish side, as long as they stay alert and take advantage of any chances they get.
Bulgaria are then due to meet Hungary, followed by Iceland v Romania. Hungary have been performing better than Bulgaria, but as their team can be a little unpredictable, there is still every possibility that they could lose, however, Hungary retain a home team advantage. Iceland coach, Erik Hamren, is confident he can lead his team to victory over Romania. However, he recognises the challenges that these important play-off games can bring, where any tiny mistake can see a team lose their place.
There are also soccer matches still to be played in Italy's Serie B, along with some exciting matches in the UEFA Champions League, where Manchester City will meet Real Madrid, Juventus will line up against Lyon and Bayern Munich will go head to head against English side Chelsea.