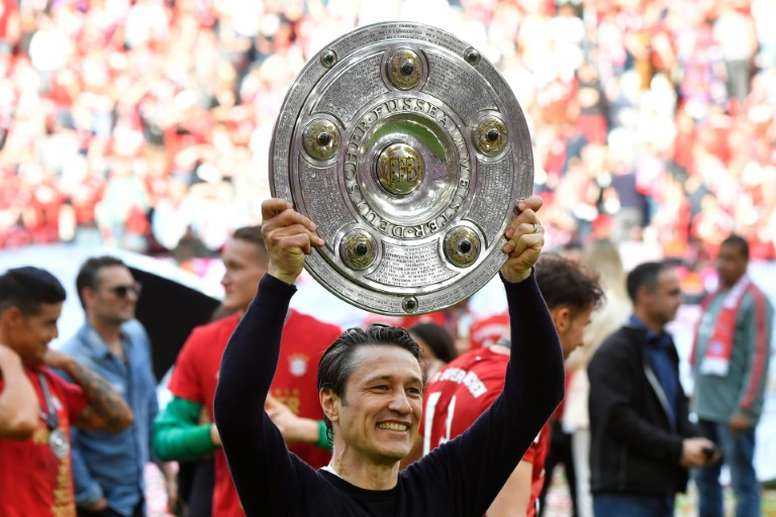 The double saves Kovac, who will stay at Bayern
"100%", Hoeness confirmed, when questioned about Kovac after returning to Munich following Bayern's German Cup win over RB Leipzig.
"The whole team is behind him", the Bayern president stated in order to put criticism and rumours behind them.
The 47-year-old Croatian coach has struggled to find the way to success in a side accustomed to total domination in Germany who this year won the league title in the final stretch of the season, not several weeks earlier, as on other occasions.
Bayern beat RB Leipzig 3-0 in the German Cup final on Saturday, with two goals from Robert Lewandowski and one from Kingsley Coman, closing the season with a double after having already won the Bundesliga.
The match against the Leipzig team was more difficult for Bayern than the scoreboard might have suggested and only at the end of the second half did the Bavarian club manage to make clear differences.
On Sunday, the Bavarian side were received as champions in Munich, according to tradition, but this time bidding farewall to veterans Frank Ribery and Arjen Robben.