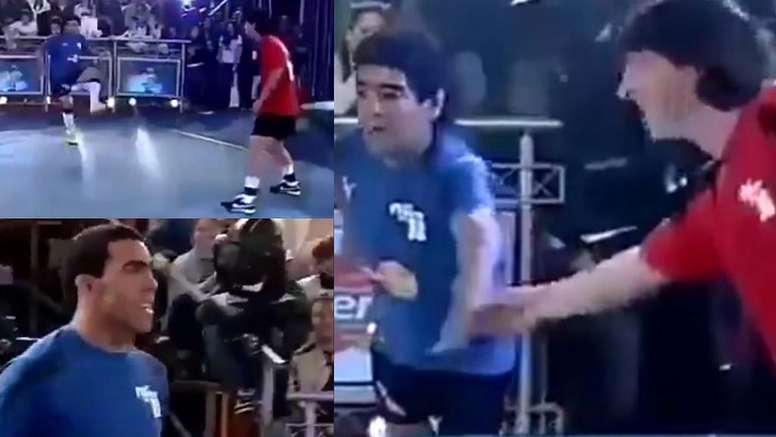 The day Messi and Maradona 'played' together in Argentina
Diego Armando Maradona ended up being the coach of Argentina and trained Lionel Messi. But with the eternal comparison, one can wonder what it would have been like to see them play together on a football field.
In these days when tributes and memories follow one another after Maradona's death, a curious video went viral in Argentina where Messi and Maradona share a team. But not on the grass, on a television set.
It was on 'La noche del 10', the program that Maradona presented between August and November 2005 on 'Canal Trece'. One of the episodes was attended by the FC Barcelona striker and he teamed up with the historic striker in a football-tennis match.
Messi at the age 18 joined up with Diego Armando Maradona against the duo formed by Carlos Tevez and the actor Dady Brieva. Who won? Obviously, the '10' duo by an overwhelming 5-1.
November 27, 2020