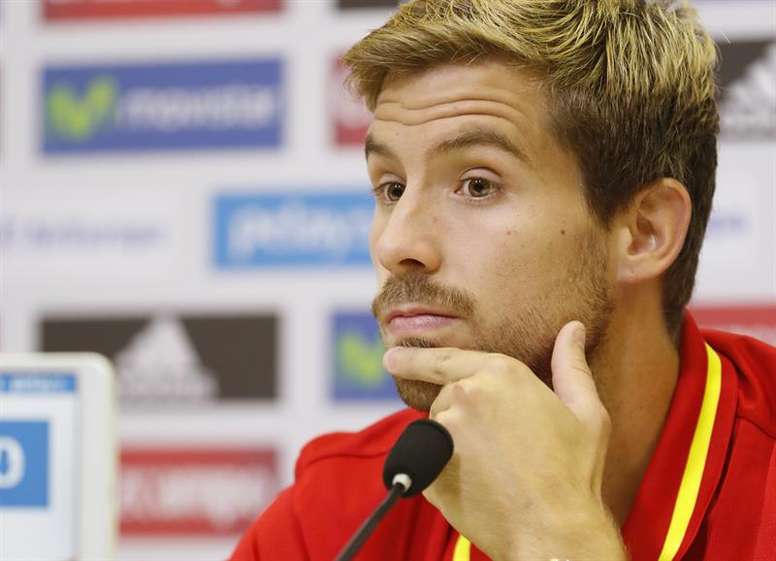 The curious case of Iñigo Martinez
The case was brought to Luis Enrique, who was asked about the matter in his press conference before the friendly against Wales.
''Him and his club have decided not to take any risks, but I wouldn't do that with any player in any case. It was a bit different to normal, however it's the player's choice and it doesn't worry me,'' said the Spanish coach.
It is strange what has happened with the Athletic Bilbao centre-back. According to 'Cope', the Basque defender let the national team know of the decision on Wednesday, only one day before the squad was announced. However he has apparently been carrying the injury for a few weeks, playing through the pain against Real Sociedad.
More so, the 27 year old has been chosen by the Basque national team for their friendly against Venezuela on Friday. Something that makes Athletic's version of events even more strange.
According to the medical information provided by Bilbao he has a thigh injury, caused by a collision in the draw with Barcelona.