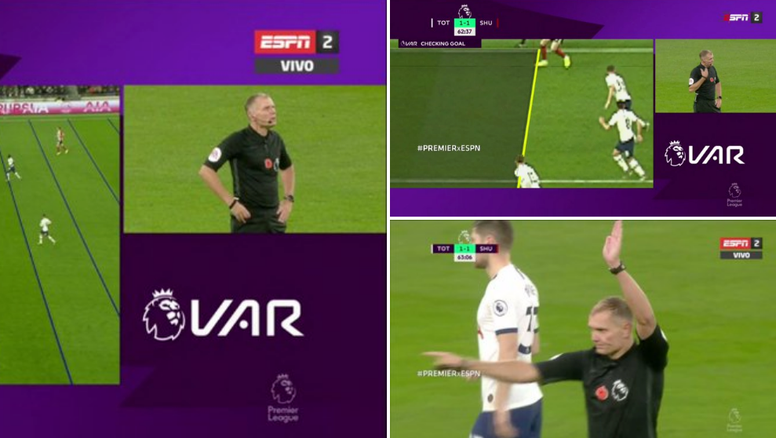 The cruelty of VAR at its peak
Sheffield United faced Tottenham in London. The newly-promoted side made the most of a bad moment from the London side that are far away from their expectations.
Although Son continued with his fine goalscoring form and put Spurs ahead midway in the 2nd half, the Blades continued fighting to try and draw.
John Lundstram received the ball on the wing and put in a precise cross for McGoldrick to score. He didn't seem to do anything wrong, but VAR reviewed the action and let the referee know.
Lundstram was just offside when he got the ball on the wing, therefore the goal, after being revised for 3 minutes, was disallowed.
A new and very tight offside sparked controversy on social media, where it was criticised for drawing the offside line in a strange way. In any case, if it existed, it was millimetric.
9 de noviembre de 2019