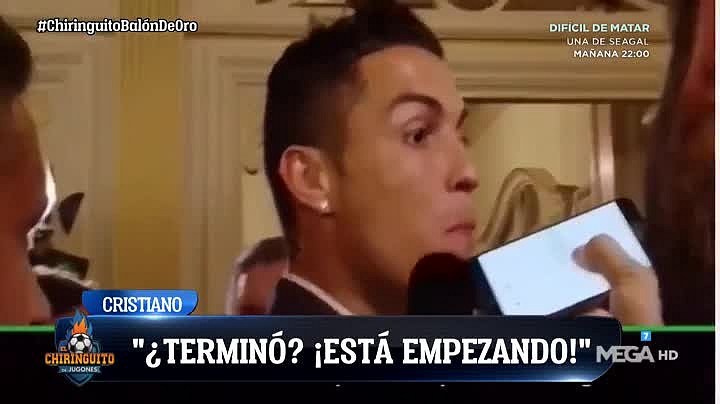 "The Cristiano-Messi rivalry is beginning"
True to his way of seeing life and football, Cristiano made clear that he is not going to give up in the race to become the footballer with the most amount of Ballon d'Or's in history. He will struggle to do that at 34, two years older than Messi, after the Argentine's sixth trophy last Monday.
The Portuguese striker did not attend the ceremony in Paris because he was in Milan where he received the MVP award from Serie A. That was to recognise his great campaign last season in the Italian league. The Portuguese found out in Italy that he had come third in the vote which 'France Football' hold.
For many, it was a blow for CR7. However, the man himself denied this in comments which 'El Chiringuito' has reported after the Milan ceremony.
"Has the rivalry between Cristiano and Messi ended? It's starting!," the Portuguese striker made clear. True to his character, the Juve player will keep fighting to be at the top of his game.
Cristiano, as well as winning the aforementioned best player award, was also included in the Serie A XI of the year. His next target is to draw level with Messi by getting his sixth Ballon d'Or.
December 4, 2019