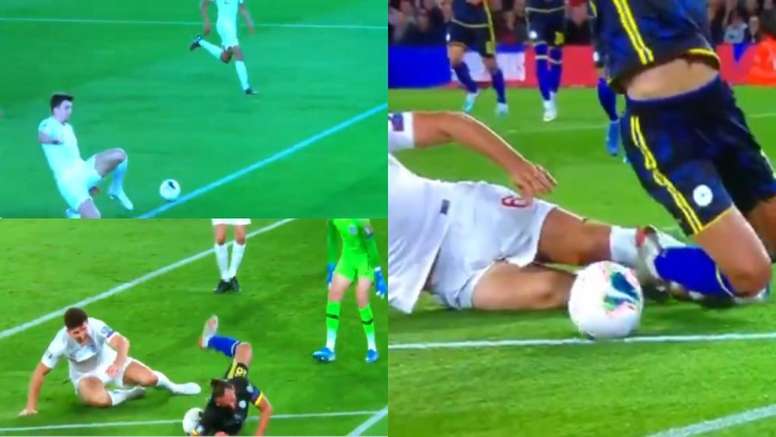 The 'costliest' glaring error in history
If the 5-2 goal so early into the second half lifted the Kosovo players, the penalty to make it 5-3, put them right back in it. All of that, thanks to Maguire.
In a centre to the heart of the area, low and rather harmless looking, Maguire lost the plot: he tried to control, clear and do everything at the same time to finally leave the ball perfectly for Muriqi.
The Kosovo striker took advantage of the gift and when he going to shoot, he was felled by Maguire himself, who completed an awful night on the pitch.
Muriqi made no mistake from the spot, although Pickford was close to saving it. Who did save a penalty was Muric, in the 64th minute, when he denied Kane.